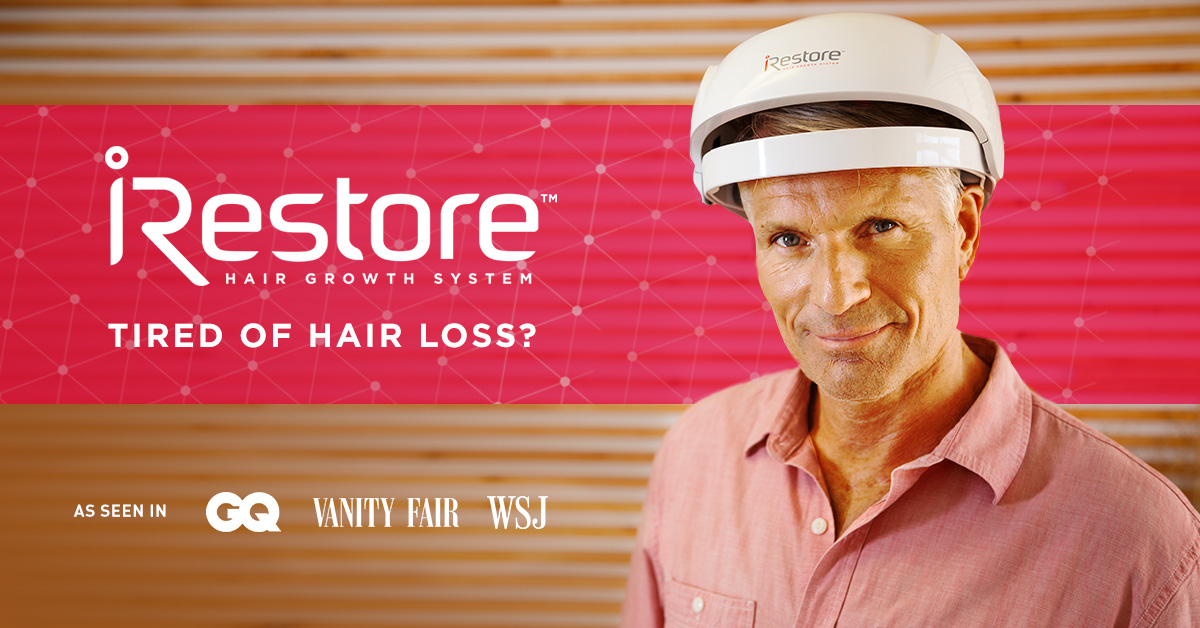 Do you suffer from thinning hair or know someone who's losing hair?
Today you have a chance to win the FDA-cleared iRestore Laser Hair Growth System ($695 retail value) and regrow your hair as a part of our monthly product giveaway!
HOW TO ENTER THIS GIVEAWAY?
Getting started is easy. Choose any or all of the 14 ways to enter by checking off each green box below (the numbers represent how many entries you earn for taking that action).
Think of it like raffle tickets. The more entries you get the more likely you are to take home some amazing prizes! No purchase is required. Just scroll down to the box below and start earning entries now!
The more green boxes you check off the more likely you are to win!
TOP PRIZE: iRestore MAX Growth Kit ($765 value, 1 lucky winner)

SECOND PRIZE: Fast Growth Bundle ($89.99 value, 10 winners)

DAILY PRIZE: Hair Growth Shampoo ($24.99 value, 30 winners)
WHAT'S THIS ALL ABOUT?
We, the iRestore Hair Growth System Team, are giving away FREE hair growth products throughout this month as our way of giving back to anyone and everyone who has supported us and believed in our company. We welcome you to tell friends and family to give them a chance to win an iRestore for themselves!
WHAT'S THE CATCH?
There is no catch. We're simply giving away products, and you don't have to spend a dime with us. Simply scroll up to the box above and start checking off those green boxes to enter our giveaway for the iRestore!
Winners are announced daily and contacted via email! Winners for the top prizes are announced at the end of the month.
START EARNING ENTRIES NOW!
Don't know where to start? Click on the button below to join our contest now!