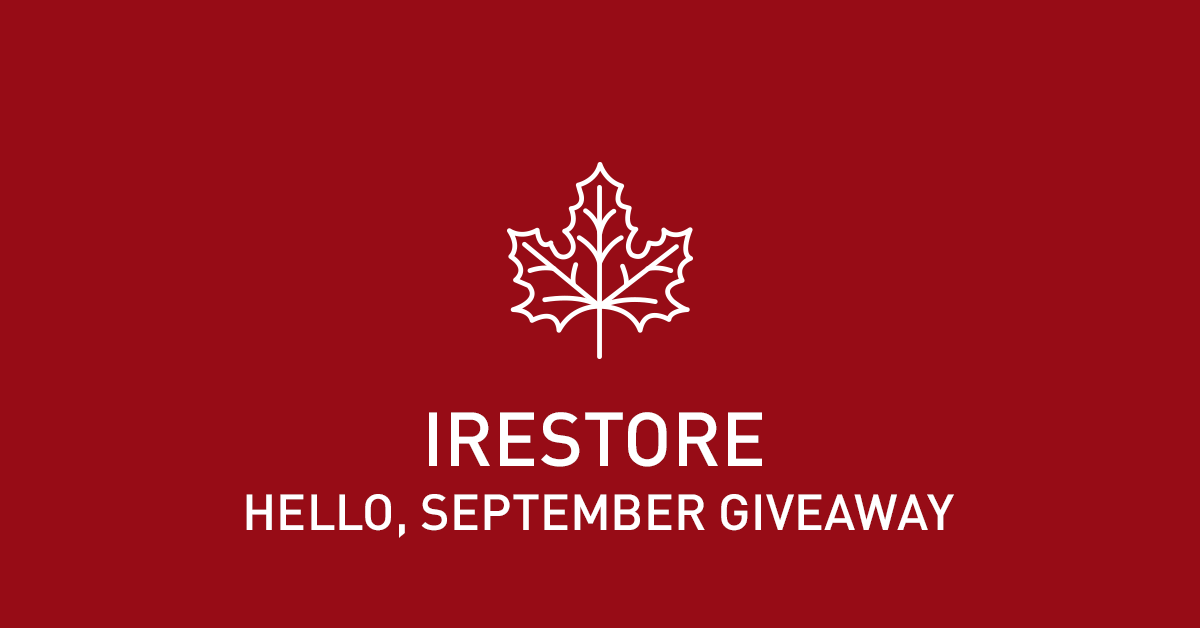 HELLO, SEPTEMBER 🍂
The start of the fall season is approaching! Leaves are changing color, students are going back to school, and the weather is starting to cool off. This September, we're giving away 41 prizes to the iRestore community. Everyone has a chance of winning our FDA-cleared iRestore Laser Hair Growth System with a product bundle ($775 retail value). Let us help you regrow your hair back, as a part of our monthly giveaway! In addition to that, we will be picking daily winners every single day for the month of September! You heard right. Everyone who participates has a daily chance to win our Hair Growth Shampoo ($24.99 value). This shampoo is an advanced volumizing therapy that revitalizes hair follicles—perfect for thinning hair.
HOW TO ENTER THIS GIVEAWAY?
Getting started is easy. Choose any or all of the 16 ways to enter by checking off each green box below (the numbers represent how many entries you earn for taking that action).
Think of it like raffle tickets. The more entries you get the more likely you are to take home some amazing prizes! No purchase is required. Just scroll down to the box below and start earning entries now!
👆The more green boxes you check off the more likely you are to win!👆
TOP PRIZE: iRestore Max Growth Kit ($775 value, 1 lucky winner)

SECOND PRIZE: Fast Growth Bundle ($89.99 value, 10 winners)

DAILY PRIZE: Hair Growth Shampoo ($24.99 value, 30 winners)
WHAT'S THE CATCH?
There is no catch. As mentioned earlier, we want to start the fall season off right, so we want to giveback to the iRestore community! You don't have to spend a single dime with us. 🙌🏽 Simply scroll up to the box above and start checking off those green boxes to enter our giveaway for the iRestore!
Winners are announced at the end of the month and contacted via email! So make sure to keep an eye out for our email.
START EARNING ENTRIES NOW!
Don't know where to start? Click on the button below to join our contest now!