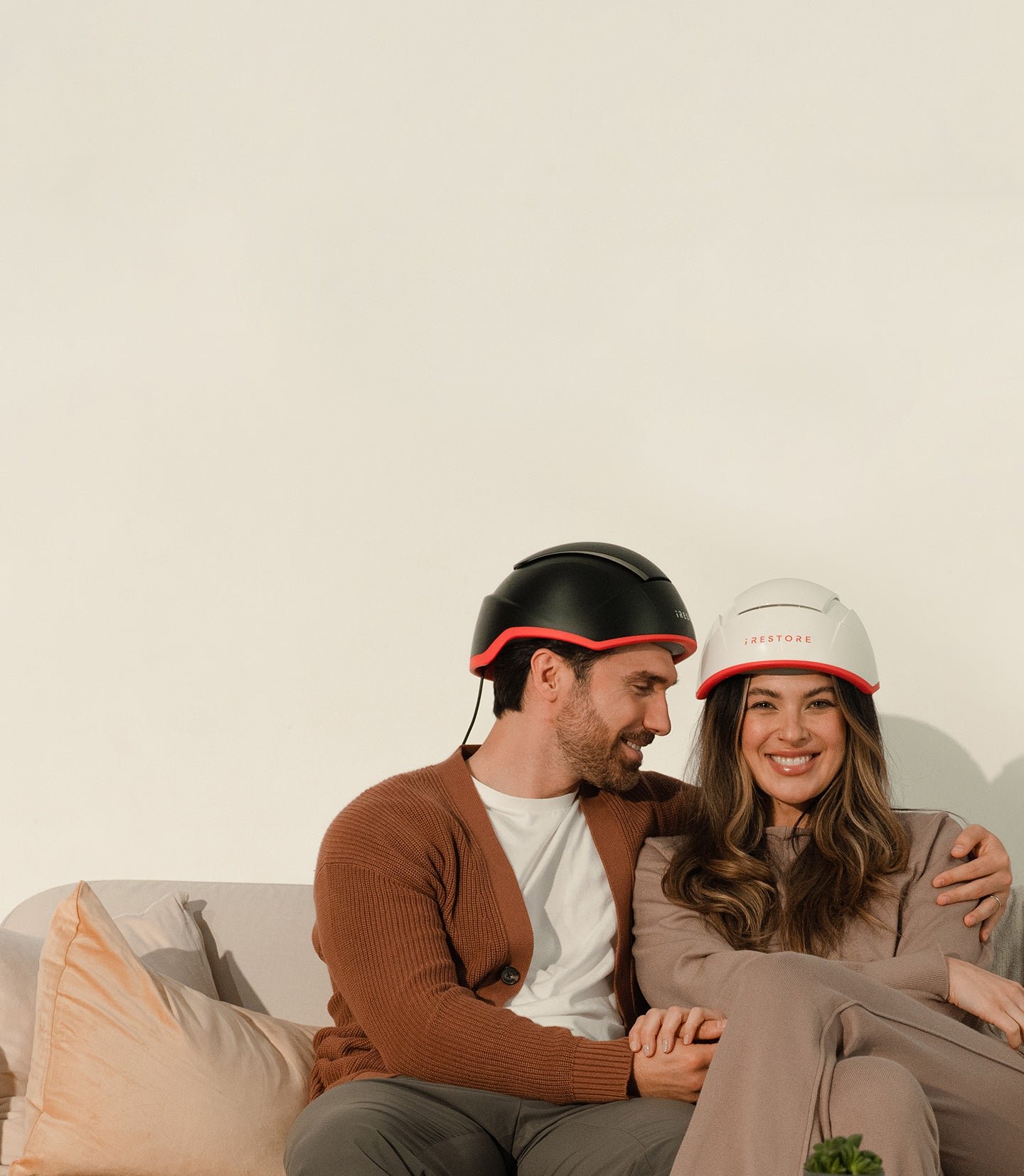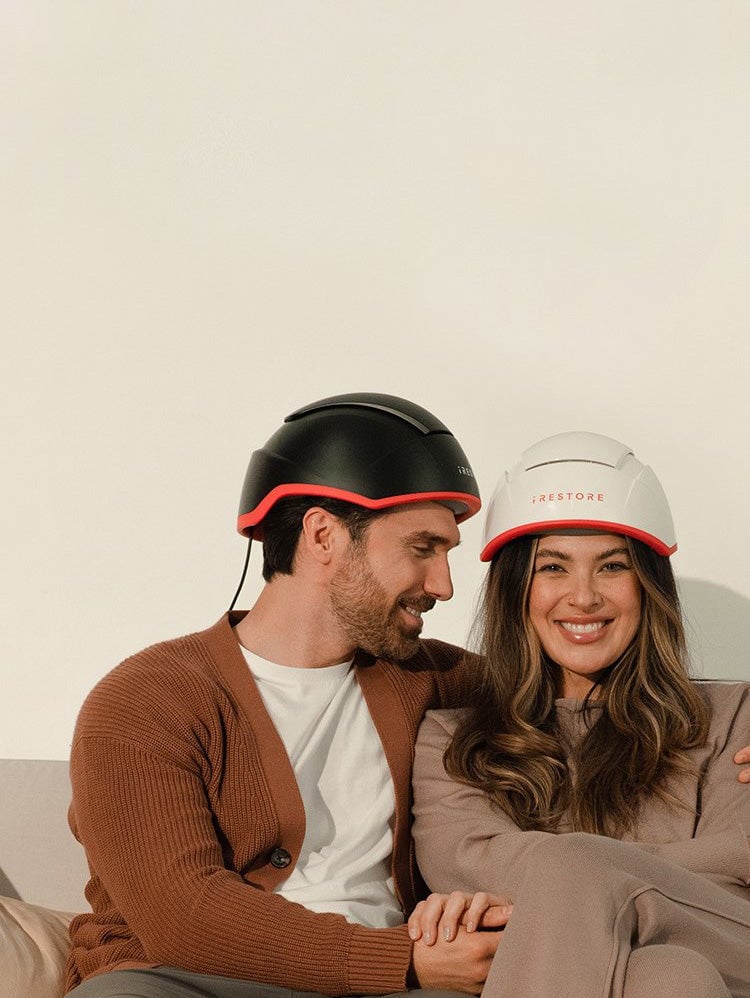 Reverse Hair Loss
Our biggest sale ever – save up to $600 + get FREE gifts ($90 value)
Grow thicker, healthier hair back naturally with our FDA-cleared products. See visible regrowth in just 3 months. No drugs. No surgeries.
The most trusted laser device brand
Based on Amazon and Google reviews
The most trusted laser device brand
Based on Amazon and Google reviews
Real People, Real Results
Trusted by over 400,000+ customers who overcame their hair loss. Will it work for you?
Take the quiz
Before

During

Happy for growth and happy that I've given it a try! Unbelievable results in 4 months! Impressed!

Ted P. | 57

Before

During

Witnessing a hair miracle with iRESTORE! Bald areas no more in under 6 months. Recommending to all.

Hannah W. | 37

Before

During

I thought my hairline was practicing social distancing. Now it's mingling, all thanks to the iRESTORE.

Sammy M. | 41

Before

During

Saved me during my Alopecia season in 3 months! I suffer from Alopecia and the stress of COVID caused a lot of fallout.

Ayesha E. | 35

Before

During

In 2 months, noticed reduced shedding! Looking forward to more progress!

Sean R. | 37

Before

During

Reduced hair fall after 3 months of usage, excited for more growth.

Christine S. | 34

Before

During

Worth every penny! Improved my receding hairline remarkably. Consistent usage is a genuine game-changer.

Elias B. | 42

Before

During

Fuller hair in just 4 months with the iRESTORE! Can't wait for more progress!

Kelly L. | 55

Before

During

I thought there was nothing I could do about my hair. I was wrong. After just 3 months of usage, I am blown away!

Bienvenido A. | 58

Before

During

I have consistently used the device for 18 months, massive growth! As long as you are consistent, the results will come!

Emma L. | 48
Grow your own way.
Backed by science and technology. Grow your own natural hair back with drug-free and non-invasive solutions tailored to your hair goals.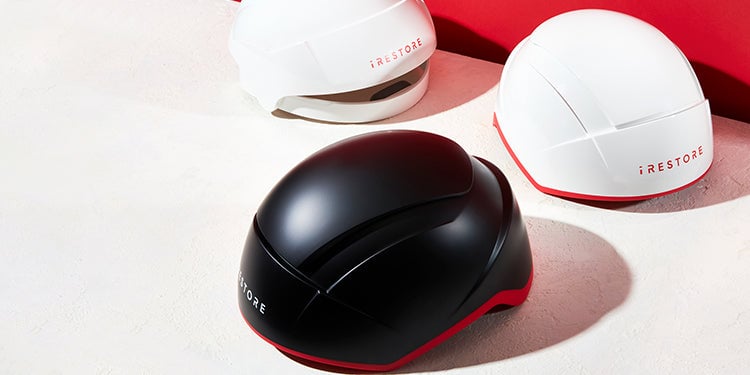 Up to $600 off select iRESTORE Devices
Regrow your hair with FDA-cleared, clinically proven Lumitech™ technology
Shop Devices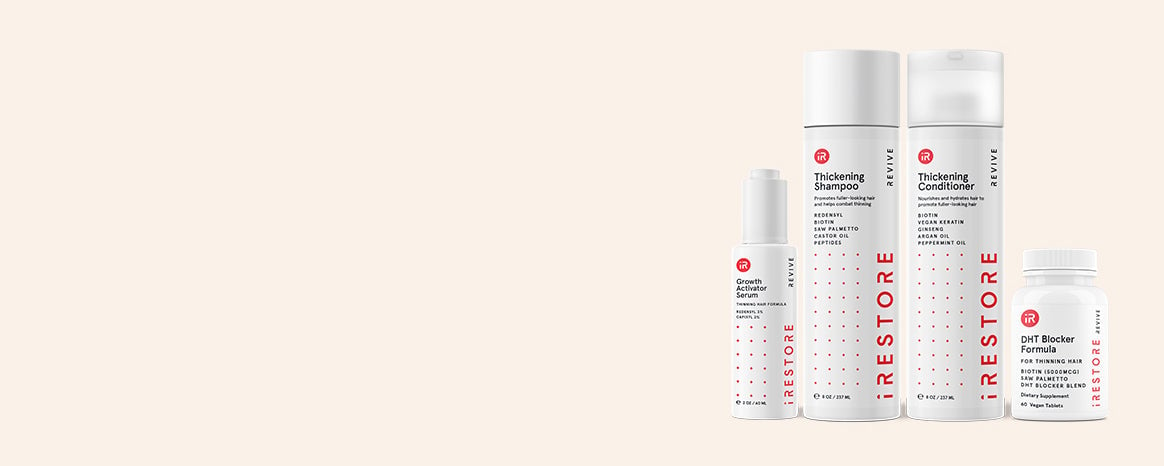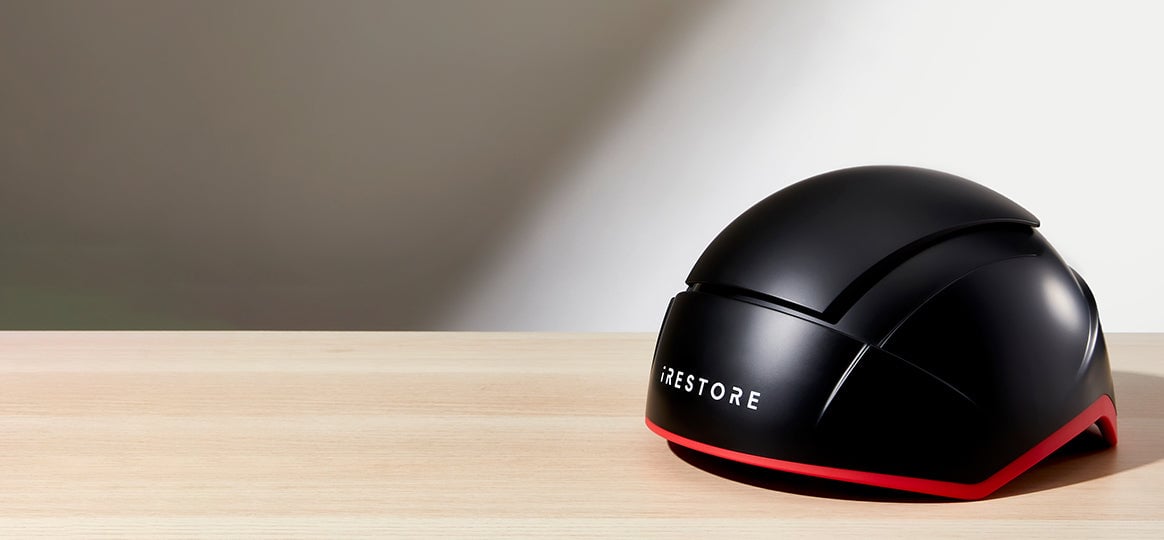 Trusted by experts. Built for you.
Dr. Andrea Suarez, "Dr. Dray"

Board-certified dermatologist

Explains why she recommends iRESTORE devices to her patients

Dr. Adam Bodian

Dermatologist, Board-Certified Laser Surgeon

Reports on how 100% of device clinical study patients experienced hair growth

Dr. Eshini Perera

Board-certified dermatologist

Explains how low-level light therapy (LLLT) works to stimulate hair growth

Dr. Jay Feldman

Osteopathic Doctor

Explores the science behind low-level laser therapy and how it helps to regrow hair

Dr. Aanchal

Board-certified dermatologist

Explains how iRESTORE effectively treats hair loss caused by androgenic alopecia

Imane Belle

Health and Beauty Expert

Describes the scientific process involved in treating hair loss with iRESTORE light therapy

Dr. Adrian Larsen

Laser Specialist

Explains how low-level light therapy (LLLT) works to regrow hair – just like watering a plant!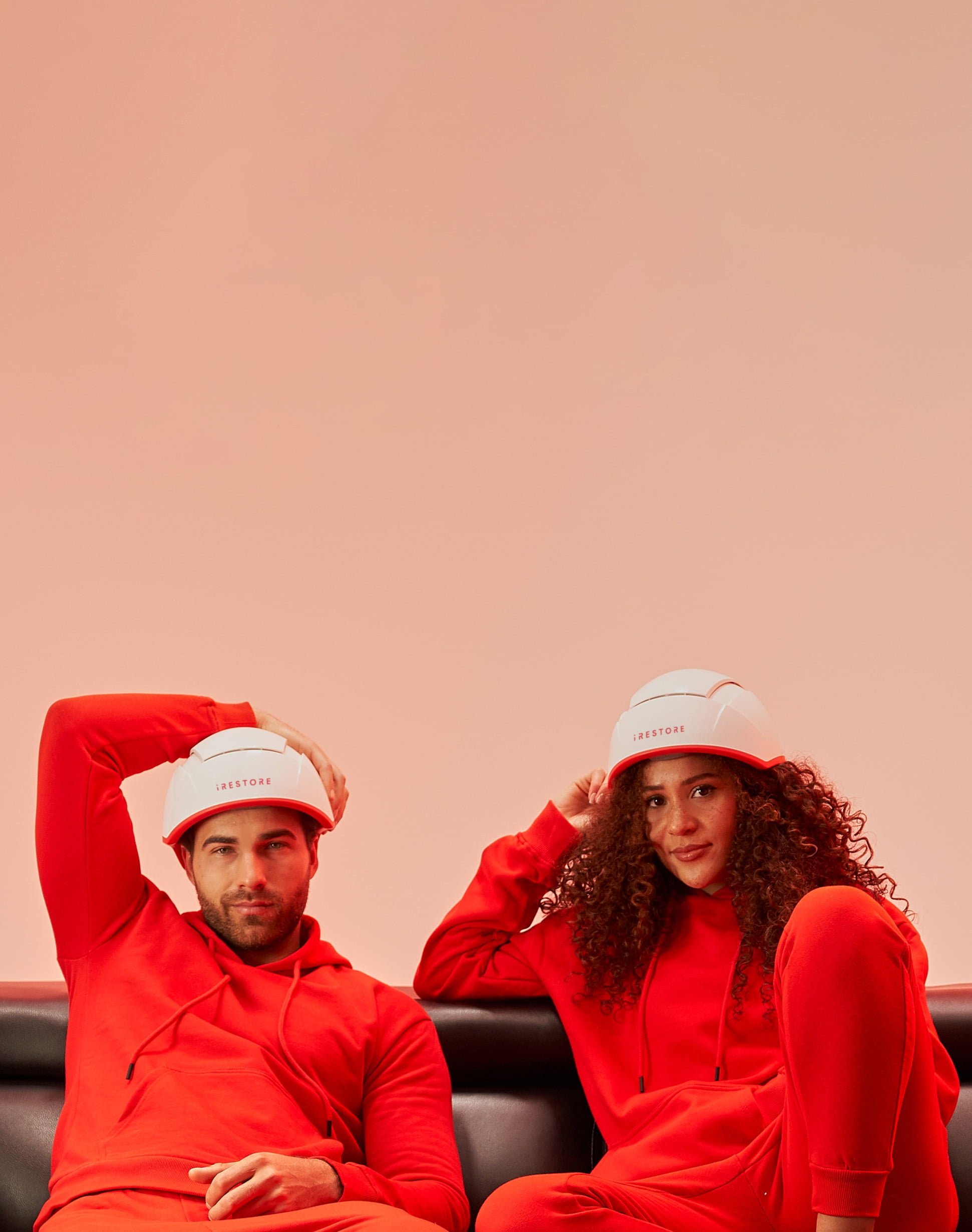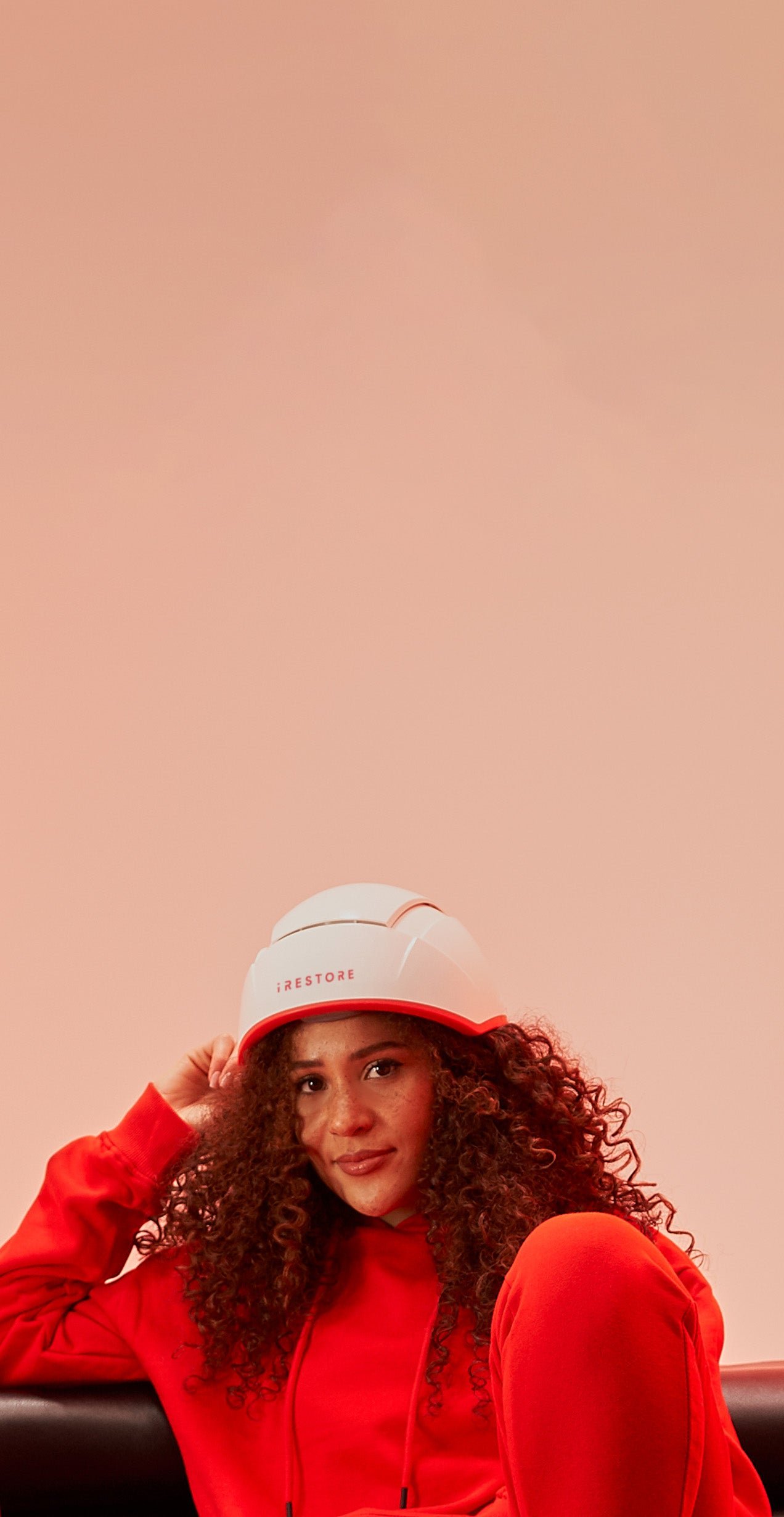 100% of study participants grew hair.
All clinical study participants experienced some level of hair growth – with an average of 43.2% hair growth.*
*In a 4-month double-blind clinical study performed by a board-certified dermatologist with 40 people, 100% of iRESTORE users saw improvement, with an average of 43.2% increase in hair count in 4 months.
COMPARE DEVICES
Take our 30-second quiz. Get personalized solutions.
You're unique. So is your hair. Hair loss isn't one-size-fits all. Get a personalized recommendation and discover which solution is most suitable for your specific symptoms and hair loss type.

Widening Parts

Androgenic Alopecia

Thinning Crown

Thinning Temples

Bald Spots

Receding Hairline
TAKE HAIR QUIZ
Powered by nature,
backed by technology
We combined nature's finest ingredients and amplified it with modern technology to create an all-in-one system to grow your hair back.

The result? A non-invasive, non-surgical, and drug-free solution without all the harmful side effects of popular products, such as finasteride & minoxidil.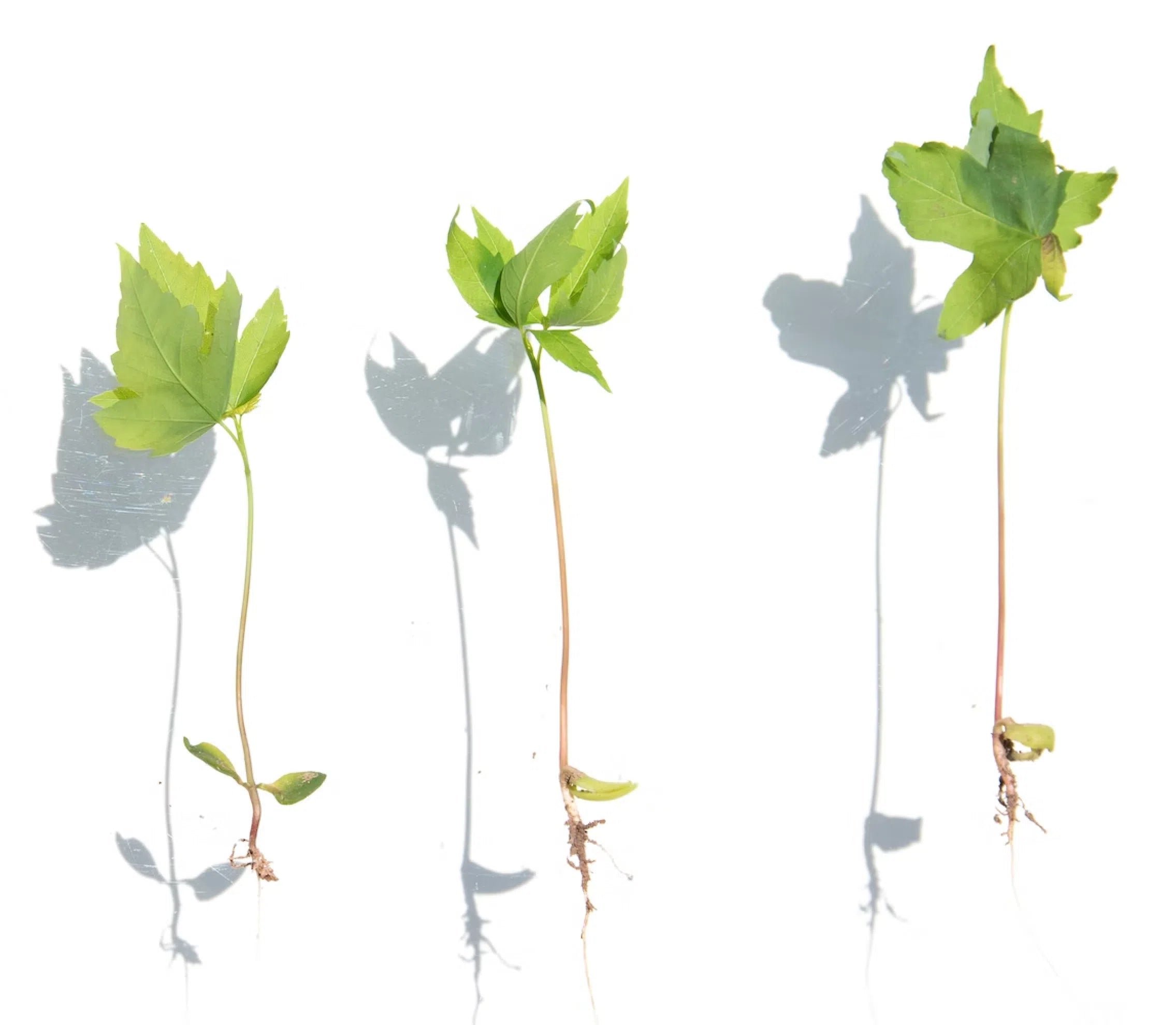 Clean Traceable
Ingredients
SHOP ALL PRODUCTS
Hair loss is frustrating.
Don't fight it alone.

Join the HAIR REJUVE-NATION Facebook Group community. Let's grow together.
LEARN MORE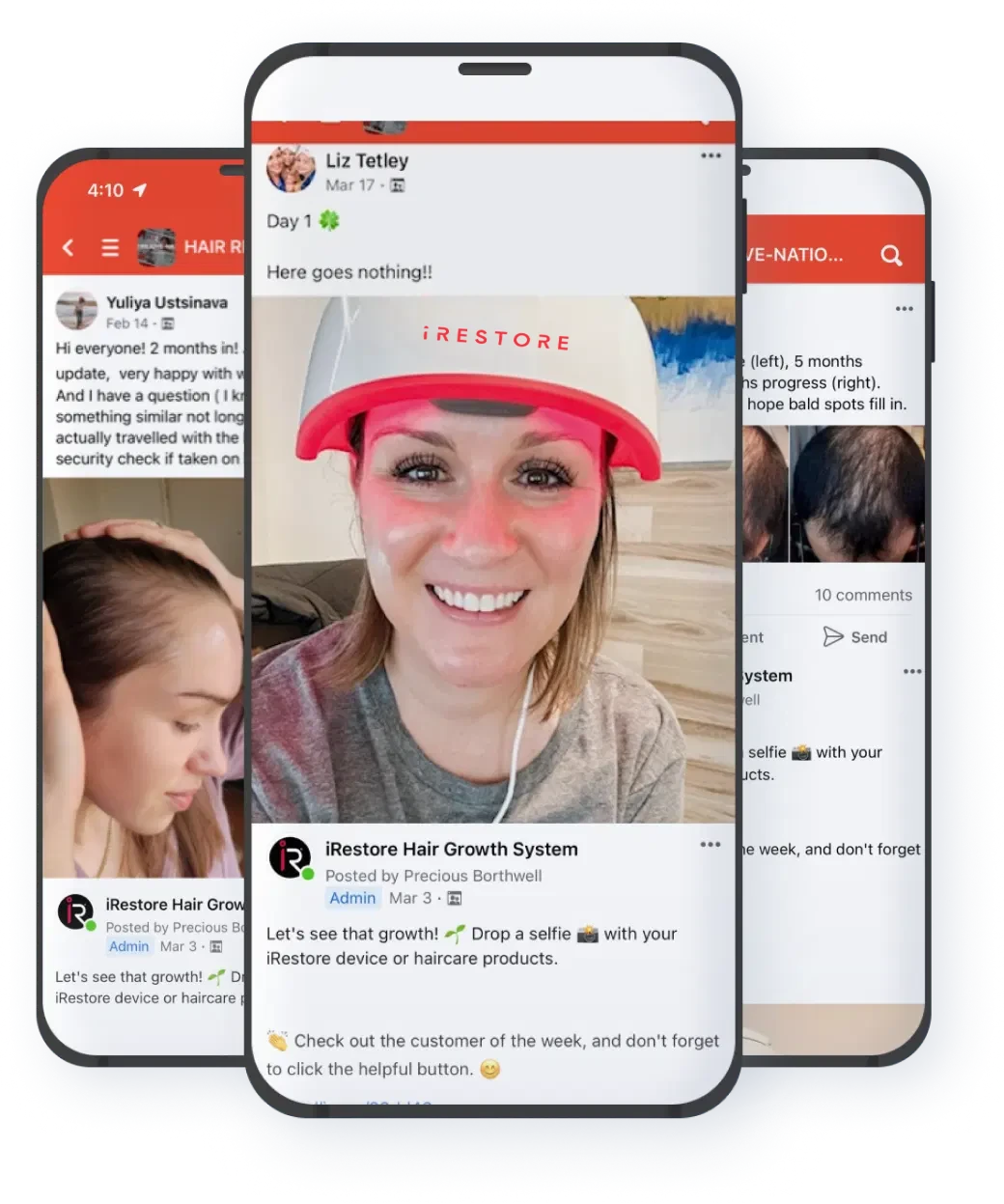 I've been using the pro model since end of November and look at all the new hair growing 🥹 I don't use any serum or vitamins other than the device.

Emese Papp | 55 y.o.

Three months in and it is working great with other products and procedures I'm doing.

Jason Young | 50 y.o.

Started October. Been doing every other day for 3.5 months. Yes, I definitely see lots of new hair! I'm so thrilled 😁. I rarely even use the hair products either.

Linda Espejo | 60 y.o.

I love this helmet. This took me about three to four months to see this growth!

Kevin Flennoy | 40 y.o.

At this point I can tell it does work really well for me! My husband noticed the change, my hair stylist says my hair is a lot denser! I am very happy with the results!

Yuliya Ustsinava | 38 y.o.

It will be for 4 months tomorrow since my HT. I am very pleased with the outcome so far.

Ray Ortiz | 45 y.o.

One month in and I love this product. Let's talk about #femalepatternalopecia ladies. No shame.

Addie Alexander | 35 y.o.

Beginning my journey... — feeling excited!

Braden Jahr | 39 y.o.

This is my 6 month result. I'm very happy with my iRESTORE. My hair stop falling down and growing. All the spots are covered.

Aralis Williams | 32 y.o.

Full Length. Just remarkable new hair growth.

Gerard Zohouri | 63 y.o.

Still a work in progress but I am loving the results. I use the basic helmet along with the shampoo and conditioner and twice a day head massages. Looking forward to seeing what a few more months will do.

Debbie A Roberts | 40 y.o.
Innovating laser technology since 2003
The most trusted laser device brand
Our commitment is to build the highest quality products while delivering the best customer experience – we're here 7 days a week. It's no wonder we're the top-rated device brand online.

25,252 Reviews
*Based on Amazon and Google reviews as of 11/29/2023
See Before & After Results