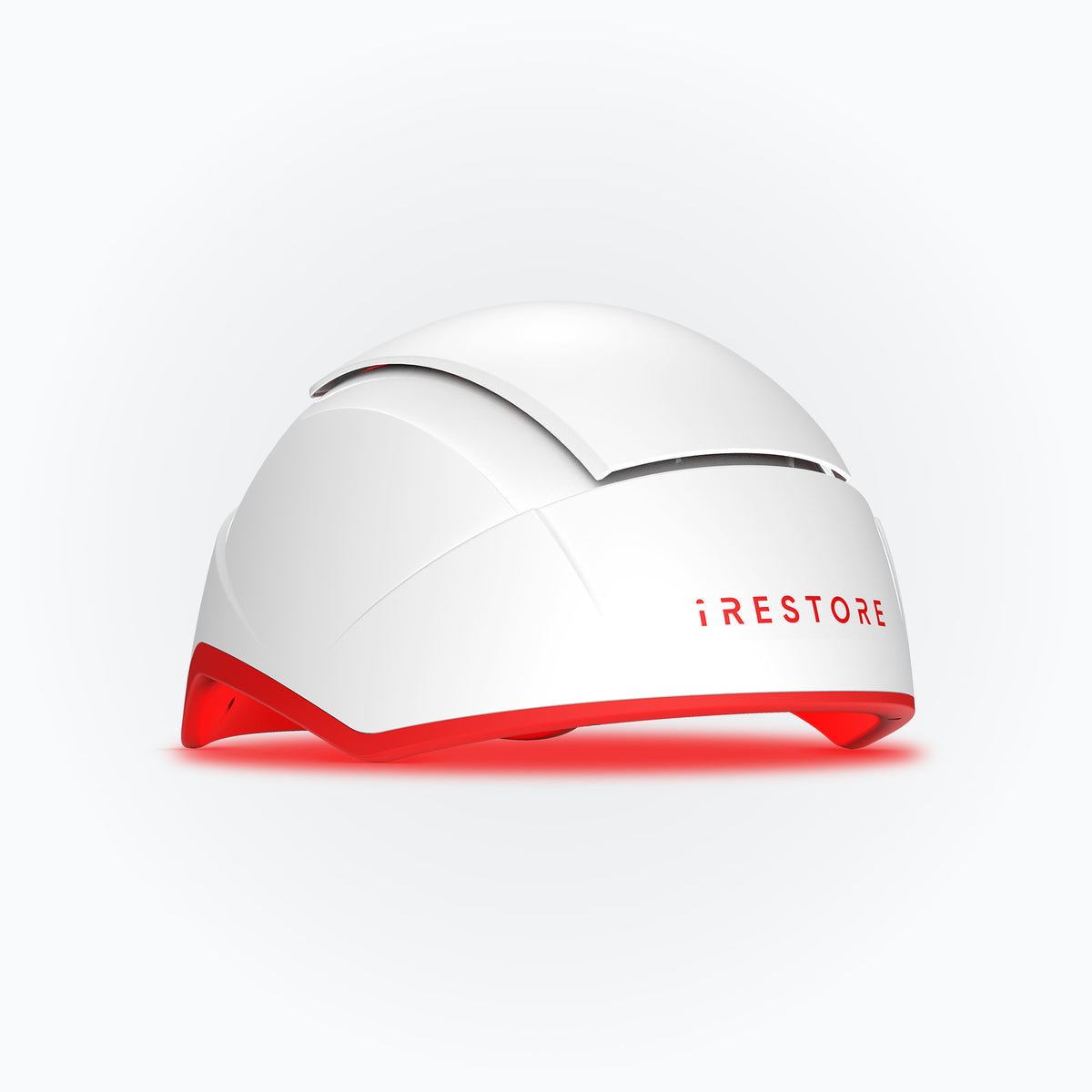 Most Popular
Most Popular

Save $500 with code CYBER500
FREE $90 GIFT (Hair Gummy Vitamins 3-Pack)
iRESTORE Professional
Save $500 with code CYBER500
FREE $90 GIFT (Hair Gummy Vitamins 3-Pack)
iRESTORE Professional features 282 medical-grade lasers & LEDs. Experience our clinically proven Lumitech™ light technology to reverse your hair loss and grow your hair back naturally in just 3 to 6 months.
12-Month Money Back Guarantee*
Free Shipping*
Most Popular

Helmet Hair Has Never Looked Better
Join over 400,000+ customers who overcame hair loss with iRESTORE.
See more photos
Before

During

I could not believe the changes I was seeing! I consistently used the iRESTORE for 3 months and now my hair is fuller than ever!

Evan B. | 39

Before

During

Lots of growth around my temples after consistent usage! Impressed by the effectiveness of the iRESTORE!

Yuliya U. | 37

Before

During

Worth every penny! Improved my receding hairline remarkably. Consistent usage is a genuine game-changer.

Elias B. | 42

Before

During

My widening part was concerning, but after 4 months with this device, my hair is visibly thicker. Impressed!

Gabriela H. | 39

Before

During

I've tried all kinds of products, but iRESTORE finally worked! Extremely happy with the results so far!

Mihai G. | 35

Before

During

Incredible results from the iRESTORE. My bald spot is filling in and I am seeing more and more gains!

Lenore J. | 62

Before

During

Initially doubtful, now a believer. 4 months later, results are astounding. A life-changing product!

James T. | 33

Before

During

5 months of using this device, and my widening part is less noticeable. A game-changer for my hair loss!

Haley N. | 34

Before

During

iRESTORE wins over thinning crown! Delighted with initial results after giving it a chance. Onward to thicker hair!

Lorne J. | 62

Before

During

I've tried so many different products and it has not shown any effects. Came across the iRESTORE and it has worked its wonders! I am seeing more and more hair!

Mayra G. | 58
Hair Today, Hair Tomorrow.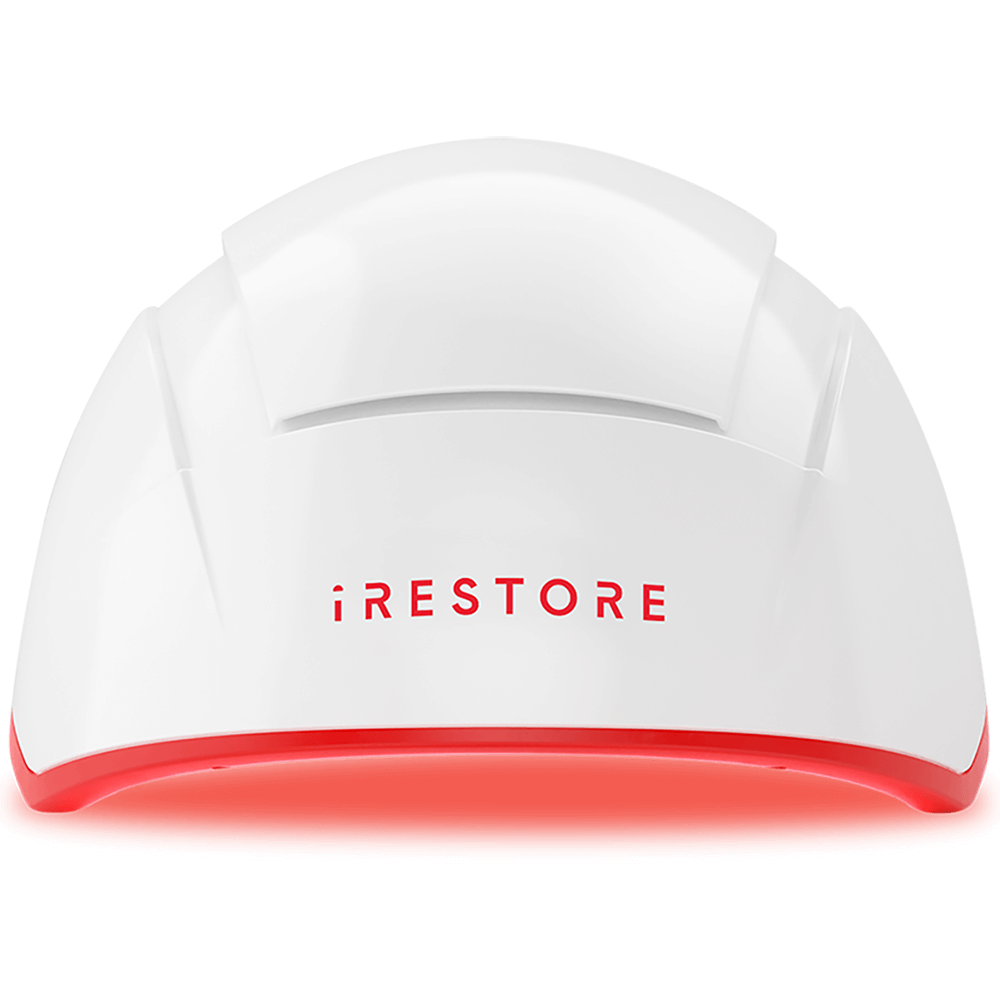 Awaken dormant follicles with our proprietary Lumitech™ (Lasers + LEDs) with complete scalp coverage.

Dermatologist-Recommended

Level up your hair growth regimen with clinically proven red light therapy, recommended by experts.

Featuring our patented ventilated design with adjustable foam pads to fit every head perfectly.

Get the hair growth benefits without the negative side effects of common drug solutions or surgeries.
iRESTORE vs Laser Caps
With unrivaled power, comfort & scalp coverage, iRESTORE has the industry-leading technology to address all of your hair loss concerns.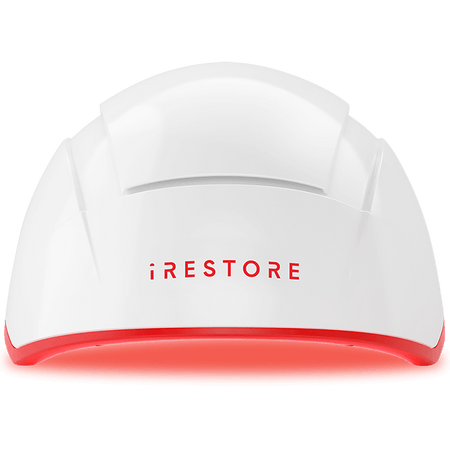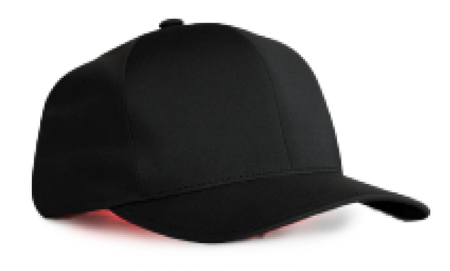 Them
1,410 mW power output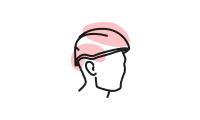 Extended scalp coverage (hairline, temples & crown)
Air-ventilated design with soft cushions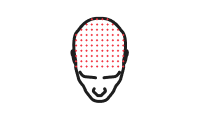 Full coverage Lumitech™ (lasers + LEDs)
12-Month Satisfaction Guarantee*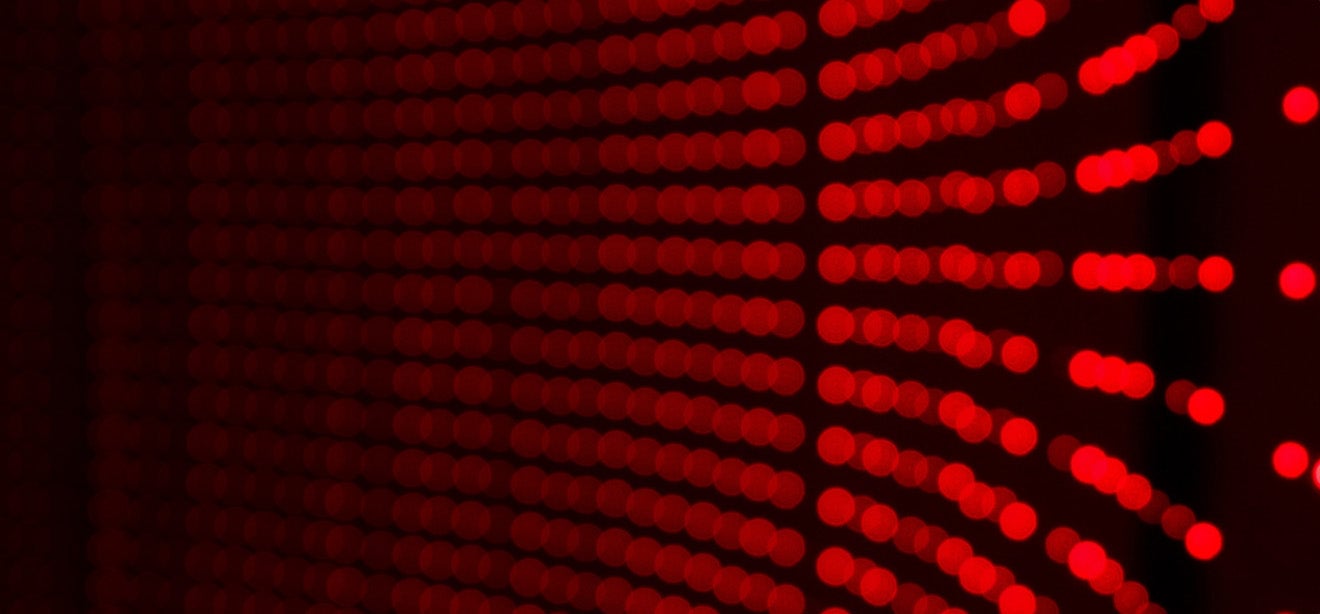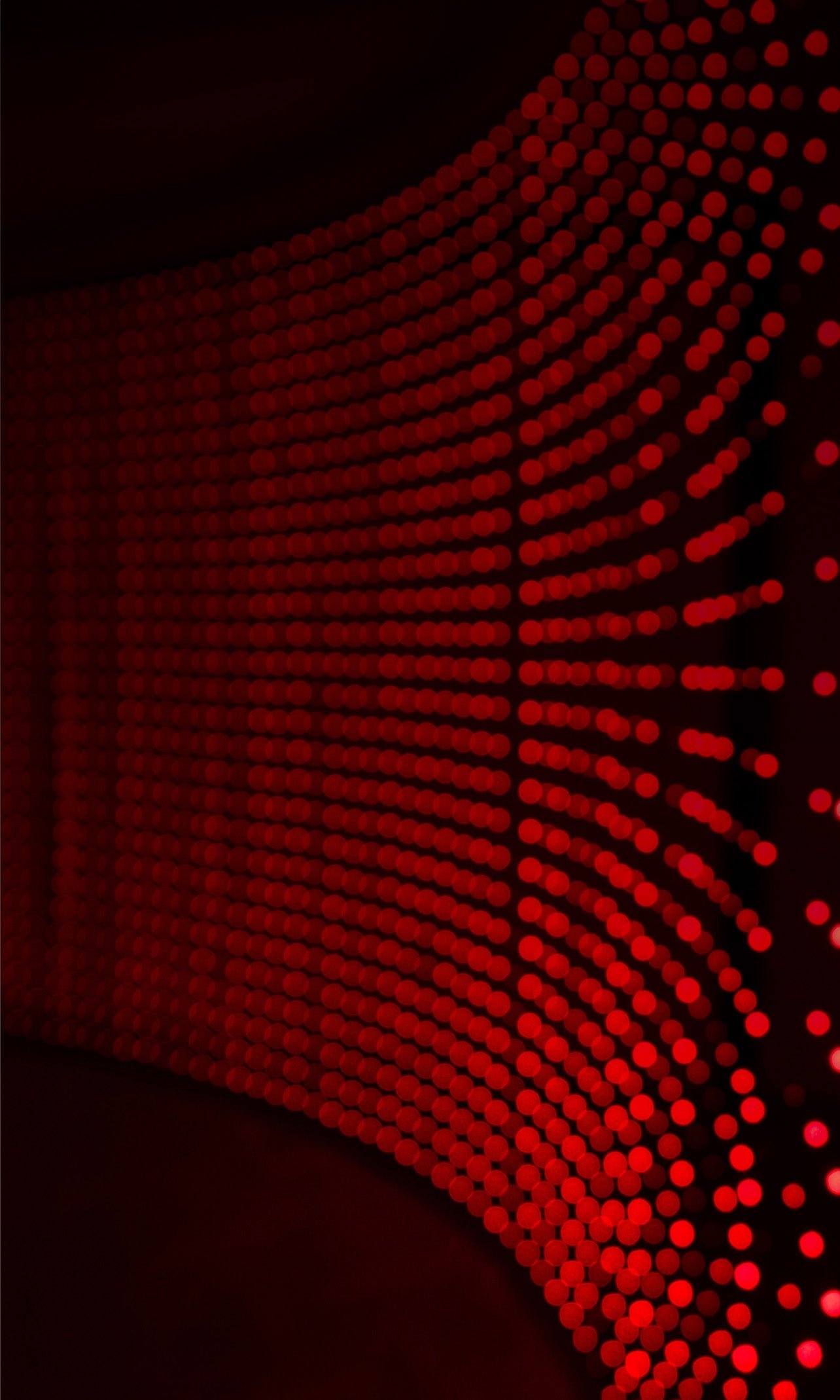 Discover Lumitech™ – cutting-edge technology to maximize scalp coverage and light energy density.
Lumitech™ is the potent combination of lasers and LEDs – precisely engineered to the optimal wavelength, power, and dosage to promote hair regrowth. Lasers provide deeper spot stimulation, while LEDs provide broader uniform coverage to fill in the gaps in-between lasers.
How does it work? Think of it like watering plants. Hair follicles absorb red light like how plants absorb water and sunlight to grow healthier. The light energy increases blood flow, enhances ATP production, and reactivates dormant follicles to grow back thicker and healthier hair.
What to expect from iRESTORE
0 - 3 Months

No change or increased shedding of weak hairs

3 - 6 Months

Initial results with reduction of hair loss

6 - 12 Months

Visible results with increased hair growth

12 - 24 Months

Most noticeable results with continued use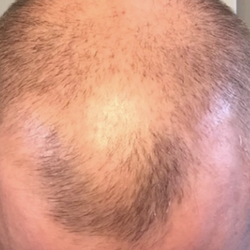 0 - 3 Months
No change or increased shedding of weak hairs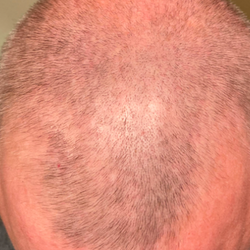 3 - 6 Months
Initial results with reduction of hair loss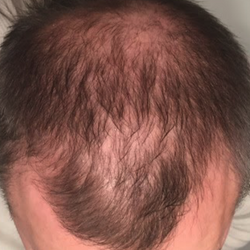 6 - 12 Months
Visible results with increased hair growth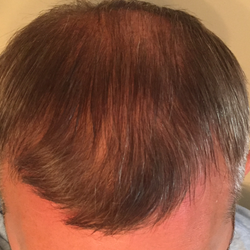 12 - 24 Months
Most noticeable results with continued use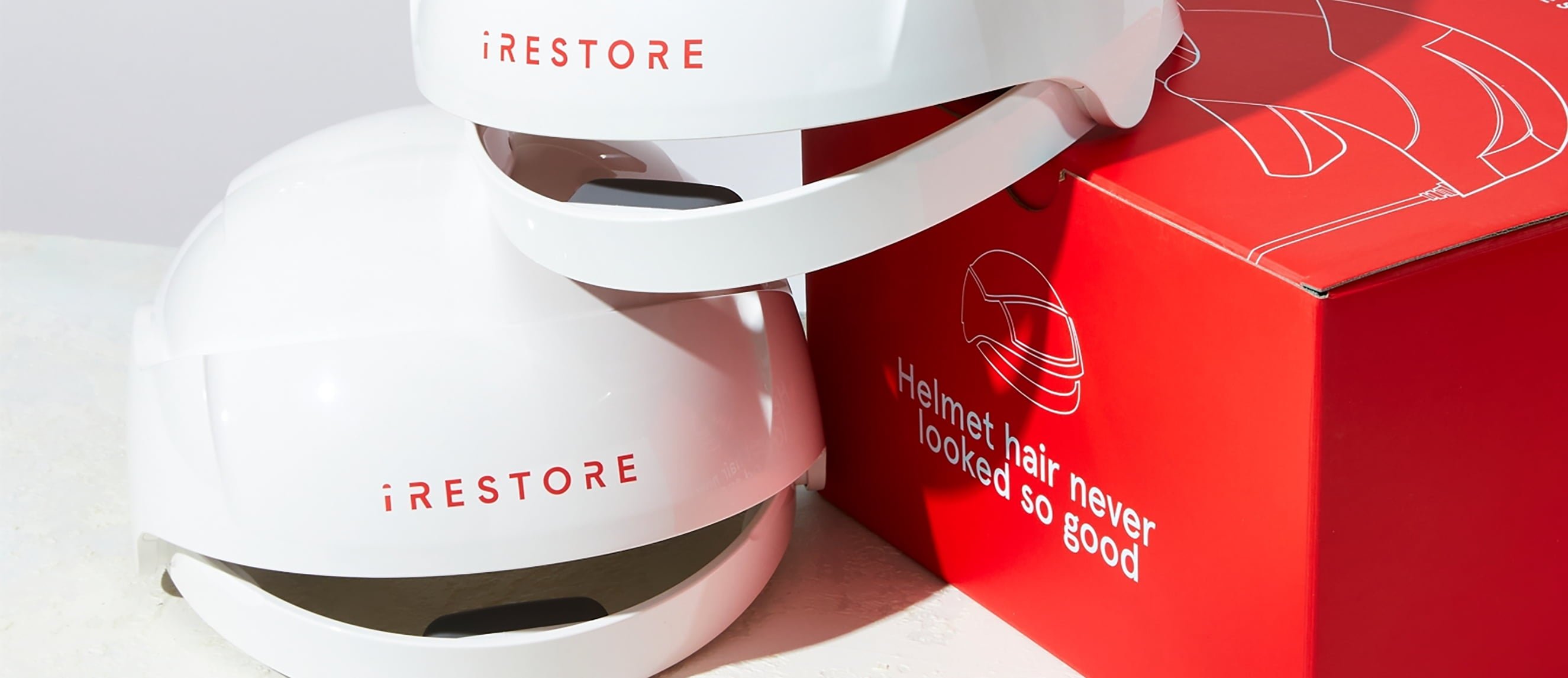 What's Included
What's Included
iRESTORE Professional

Universal Power Adapter

Controller with Timer Display

User Manual

Quick Start Guide

Carry Case (sold separately)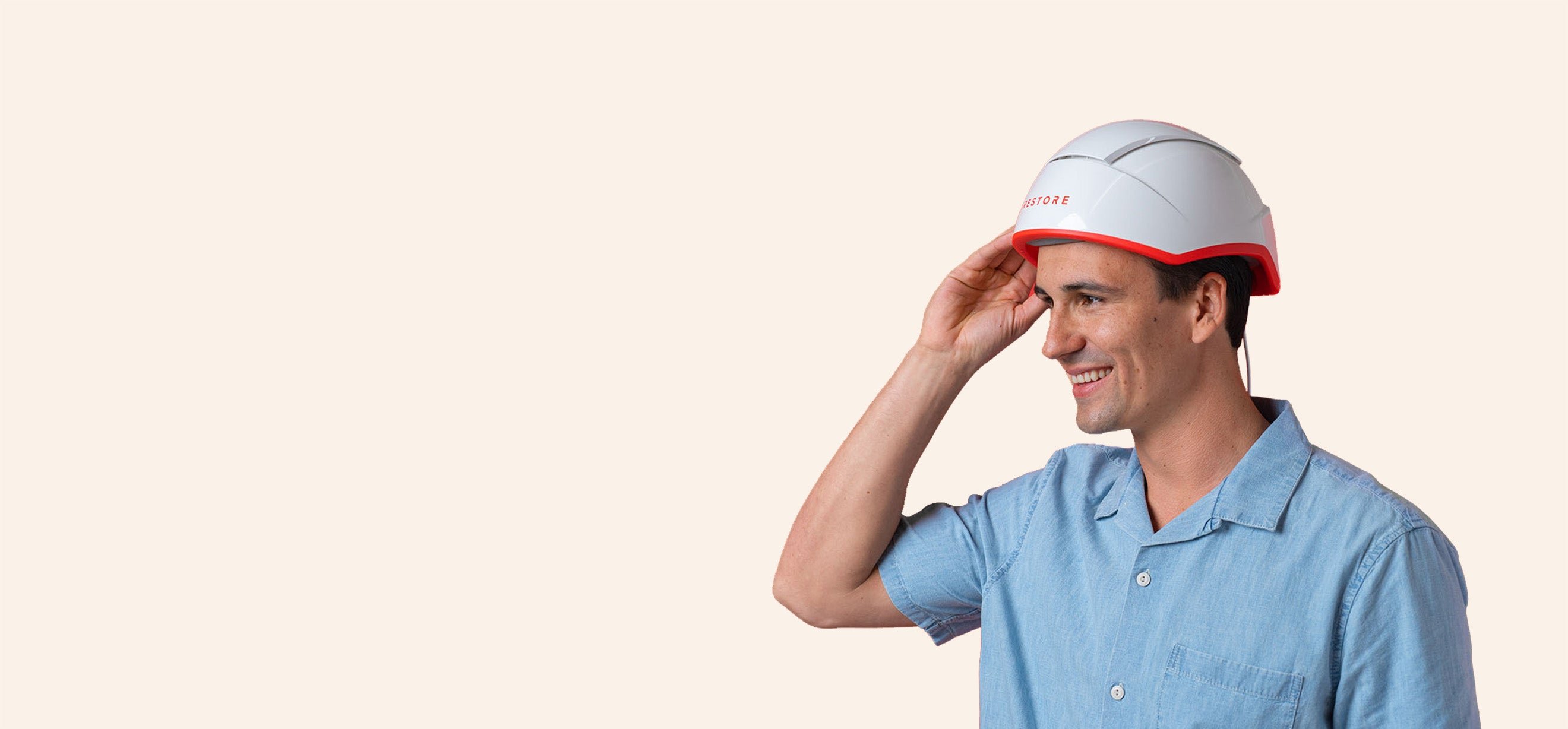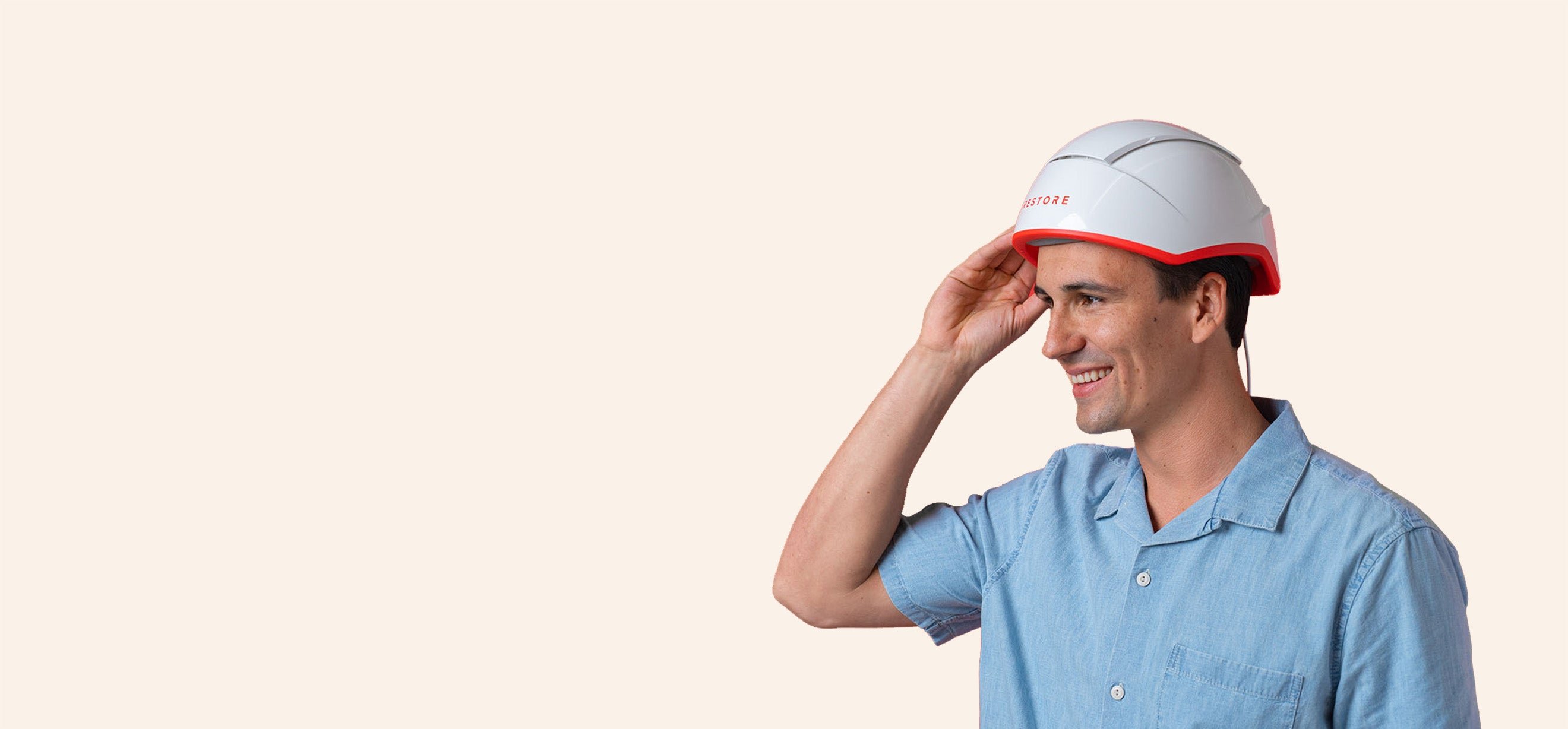 How to Use
01

Wear it and press START while you work, read, or relax
02

Use it for 25 minutes every other day
03

Combine with other iRESTORE products to accelerate results
Specifications
Total Power Output: 1410mW
Light Source: 282 Diodes (82 Lasers & 200 LEDs)
Laser Power Classification: Class 3R (<5mW)
Wavelength: 650nm (Red Light)
Laser Type: Medical-Grade EEL (655nm)
LED Type: Medical-Grade LEDs (655nm)
Weight: 1.25 lbs
Warranty: 2-Year
FAQs
Indications for Use 
The iRESTORE Hair Growth System Professional is indicated to promote hair growth in males who have Norwood-Hamilton Classifications of IIa to V and in females who have Ludwig-Savin Classifications I to II, and in both with Fitzpatrick Skin Phototypes I to IV. In other words, iRESTORE is not intended for people who are bald or have advanced hair loss.
Read more in our user manual for Indications of Use, Contraindications, Warnings, and Precautions to find out if iRESTORE is suitable for you.
It's a myth and simply not true. LEDs are highly effective and backed by over 50 years of NASA research and thousands of studies. Clinically, both lasers and LEDs have shown to combat hair loss. LEDs, unlike lasers, cover a broader scalp surface area – ensuring a uniform, deep-reaching light energy. Check our before & after gallery to see for yourself or ask one of our 400,000 satisfied customers in our online community here.

What matters most when it comes to hair growth is the wavelength, power, and total energy delivered to the scalp. All of these conditions are met in iRESTORE devices and we only use clinically studied levels of each.
We provide unparalleled scalp coverage with our patented design, focusing on the crown, hairline, and temples. iRESTORE is the top-rated brand online and the best-selling device on Amazon with 400,000+ satisfied customers.

Unlike most laser caps, our devices are rigorously tested, built from the highest quality materials, and feature our unique Lumitech™ technology for optimal, uniform light energy distribution. Many of the cheaper brands use low quality lasers and LEDs that have shorter lifespan and don't deliver the promised power output to your hair follicles.
Think of it like exercising: 25 minutes versus 6 minutes. Which will yield greater benefits? The longer treatment time means a greater dose of light energy is absorbed by your hair follicles to increase stimulation. Our engineers advise against shorter treatments that may be suboptimal for those who want to maximize hair regrowth.
Our FDA 510(K)-cleared devices ensure both safety and efficacy. Our devices are clinically tested by Intertek to ensure the highest product quality. We've also conducted our own clinical study and no users reported adverse events (side effects). Learn more here.
Red light therapy activates dormant hair follicles and works in the following ways:
Boosts Cell Energy: Energizes mitochondria, leading to enhanced cellular energy and metabolism.
Enhances Blood Flow: Ensures more blood reaches the scalp, combating root causes of hair thinning.
Minimizes Inflammation: Fosters a healthier scalp and neutralizes threats like DHT, a byproduct of testosterone.
While iRESTORE benefits around 85% of our users, individual results will vary. Our clinical study showed an average hair count boost of 43.2% over 4 months. The best way to gauge its effectiveness? Try it today with our 365-day at-home trial.
Yes, we do! You can make easy monthly payments over 3, 6, or 12 months at 0% APR for a year (subject to credit check and approval).

Simply add the item to cart, proceed to check out, then select Affirm as the payment option in the final step. If you have any more questions, feel free to email or chat with us.
Yes, you can. Or you can use it on its own. Our customers have reported seeing better results by combining iRESTORE with other hair loss treatments, such as our REVIVE Max Growth Kit.
Laser therapy works to reactivate thinning and dormant hairs. For completely bald areas of the scalp, there may be no way to promote hair regrowth. If you still have hair follicles, laser therapy may be beneficial to you.
Not sure? Email us to have our specialists evaluate your scalp conditions to see if iRESTORE is suitable for you.
If you're experiencing advanced hair loss or baldness, or lack the patience for regular treatments, iRESTORE might not be your best fit. Success hinges on consistency—much like exercise.
Unsure? Take our hair loss quiz to see if iRESTORE aligns with your needs.
Maintaining your luscious looks requires ongoing use. Much like keeping fit, preserving your hair's health demands regular effort. But trust us, the results are worth every bit of dedication. Stay gorgeous!
Certainly. Some opt to combine therapies to accelerate results. However, we're staunch supporters of drug-free, non-invasive treatments. Our vegan, clean, and potent topicals and supplements are designed for maximum efficacy without the downsides of traditional treatments.

Not sure where to start? Try our REVIVE Max Growth Kit. It's specifically formulated to amplify the results of red light therapy. Think of it like taking protein to amplify the results you get from your workout.