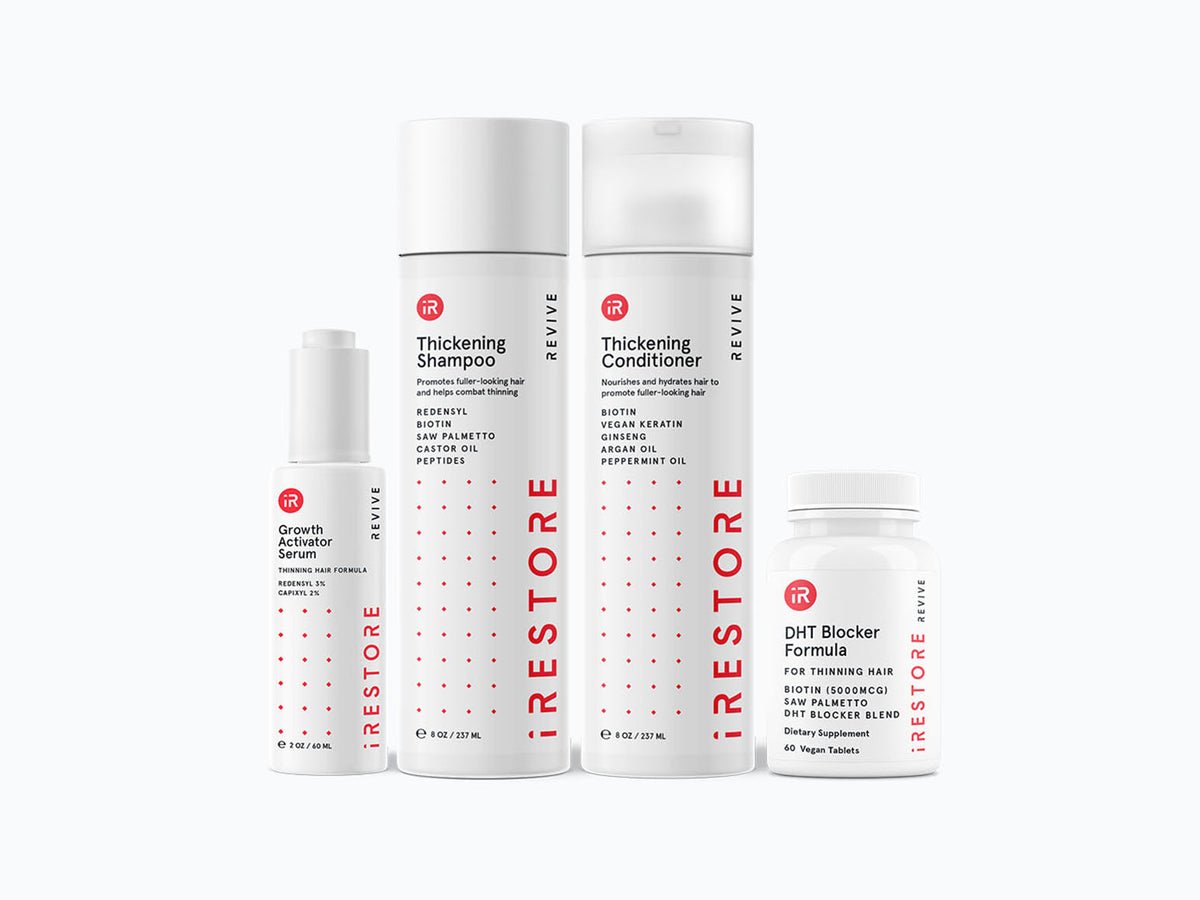 Cyber Week Sale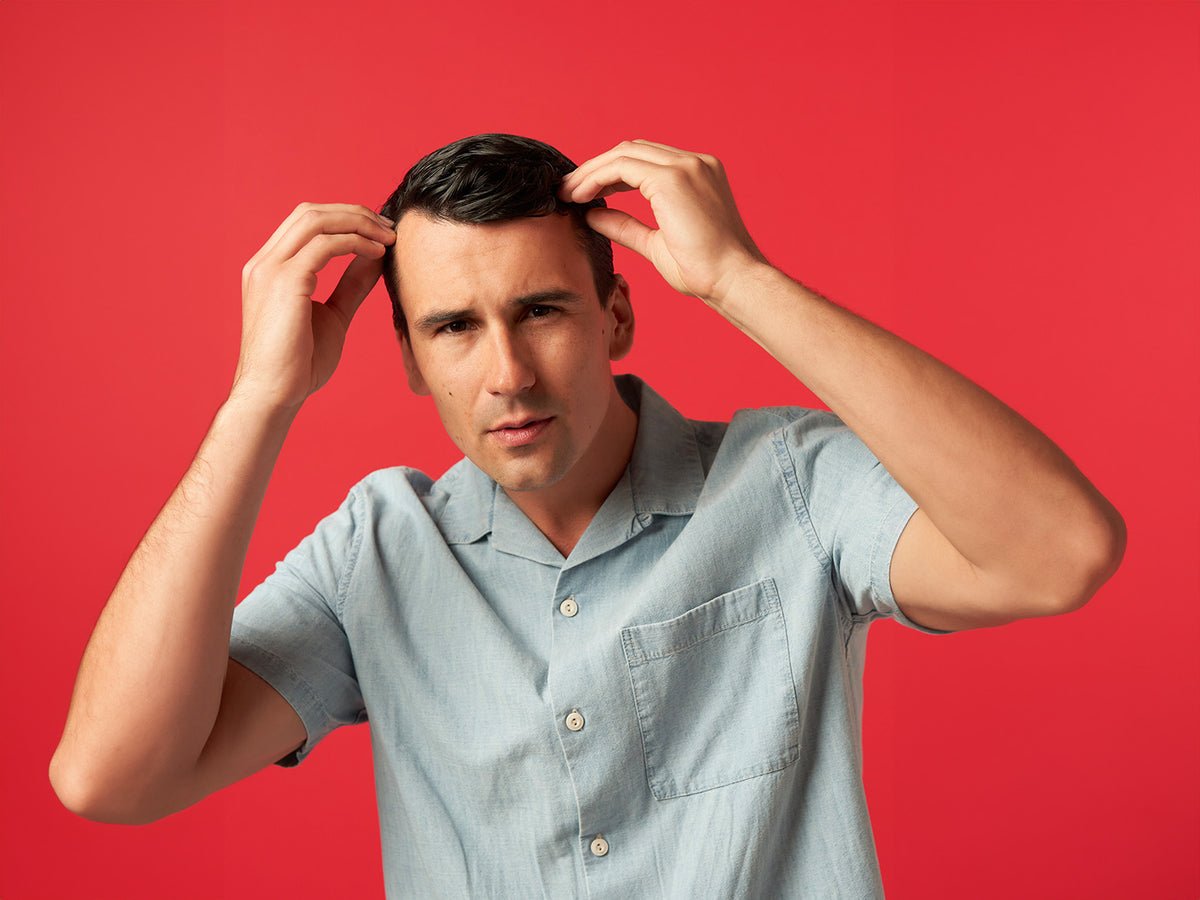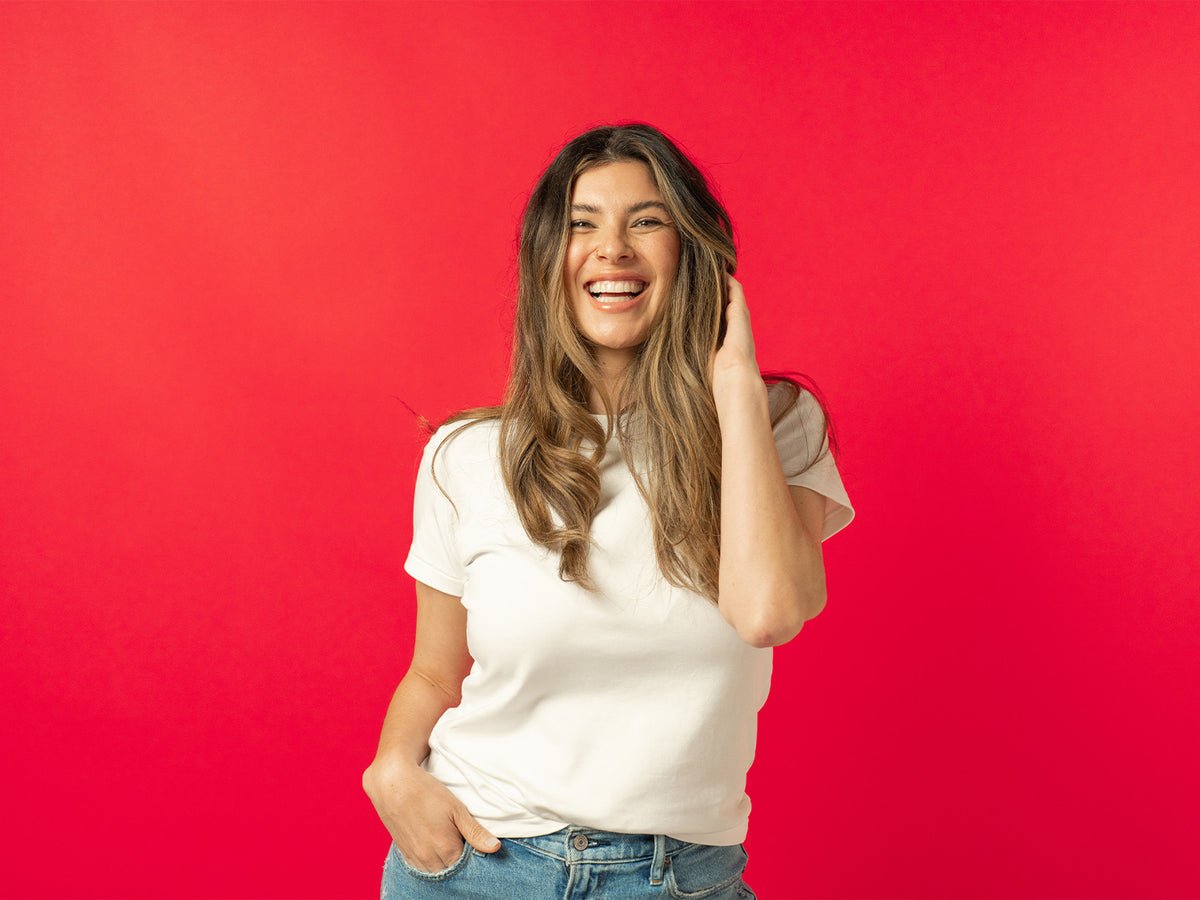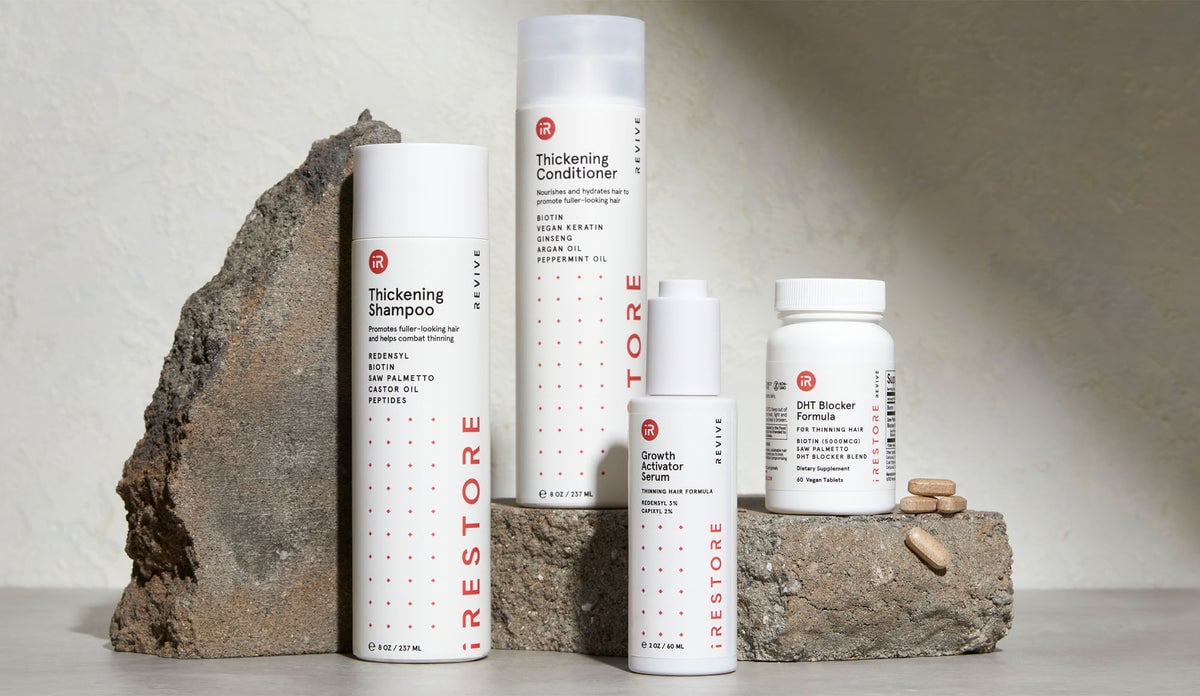 Cyber Week Sale
REVIVE Max Growth Kit
The ultimate hair care bundle that will nourish your hair from root to tip. Each product contains scientifically researched ingredients and vitamins to help revitalize hair follicles and improve density. Combine all four for maximum hair growth impact.
180-Day Empty Bottle Guarantee
Free Shipping On Subscriptions
Cyber Week Sale
Save 30% or more
+ Free shipping
Buy more save more. Each pack lasts about 1 month, depending on usage. We recommend 3 to 6 months of consistent use to see visible results.
Cancel, switch, or skip anytime.
Subscription Details
Root For Thicker, Stronger & Healthier Hair.
All of our hair care products have been carefully sourced to ensure that your hair receives the nutrients it needs to restrengthen and feel revitalized. Made in the U.S. and produced in GMP-certified facilities to ensure the highest level of quality and purity.
Dermatologist
Recommended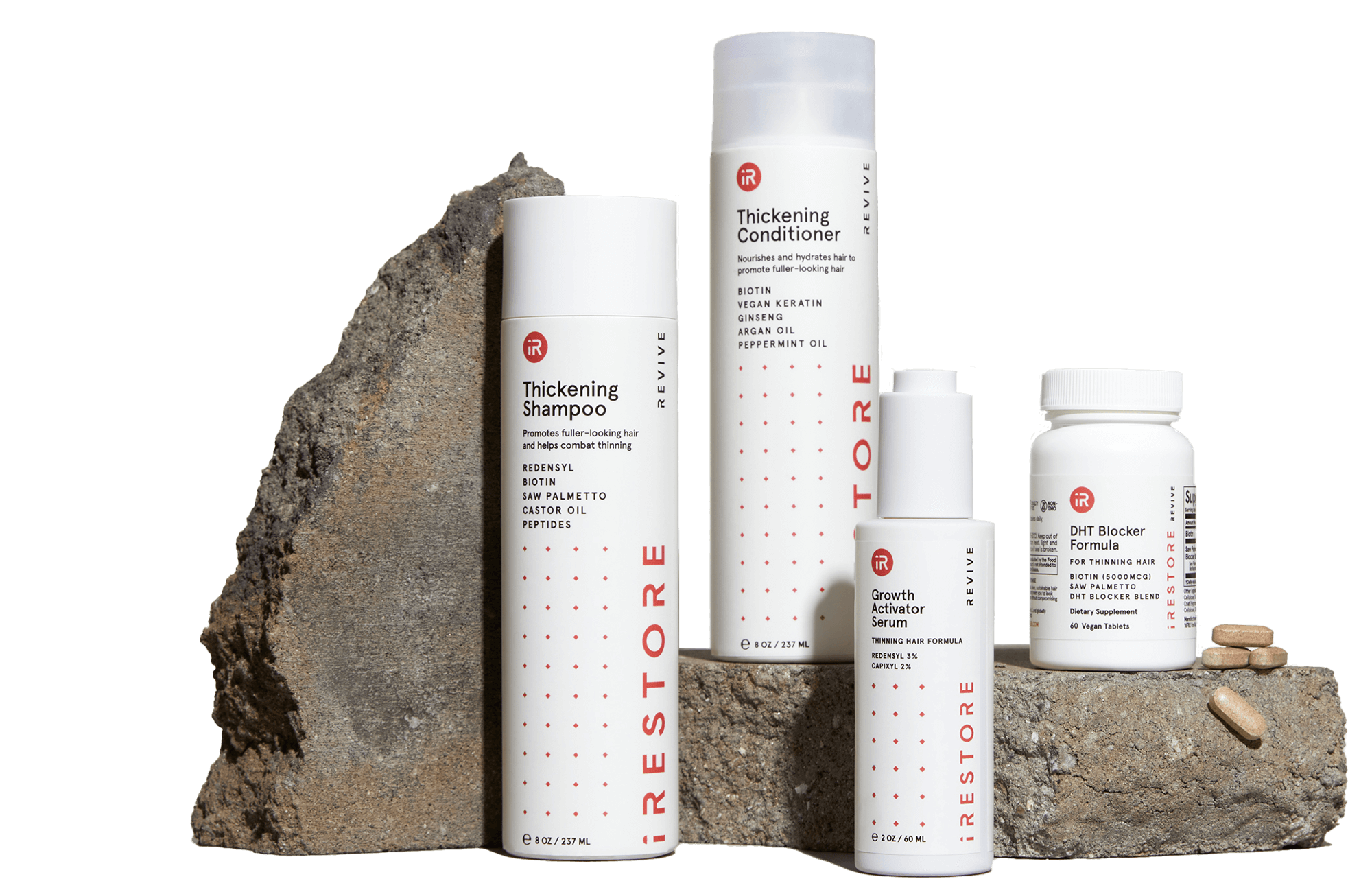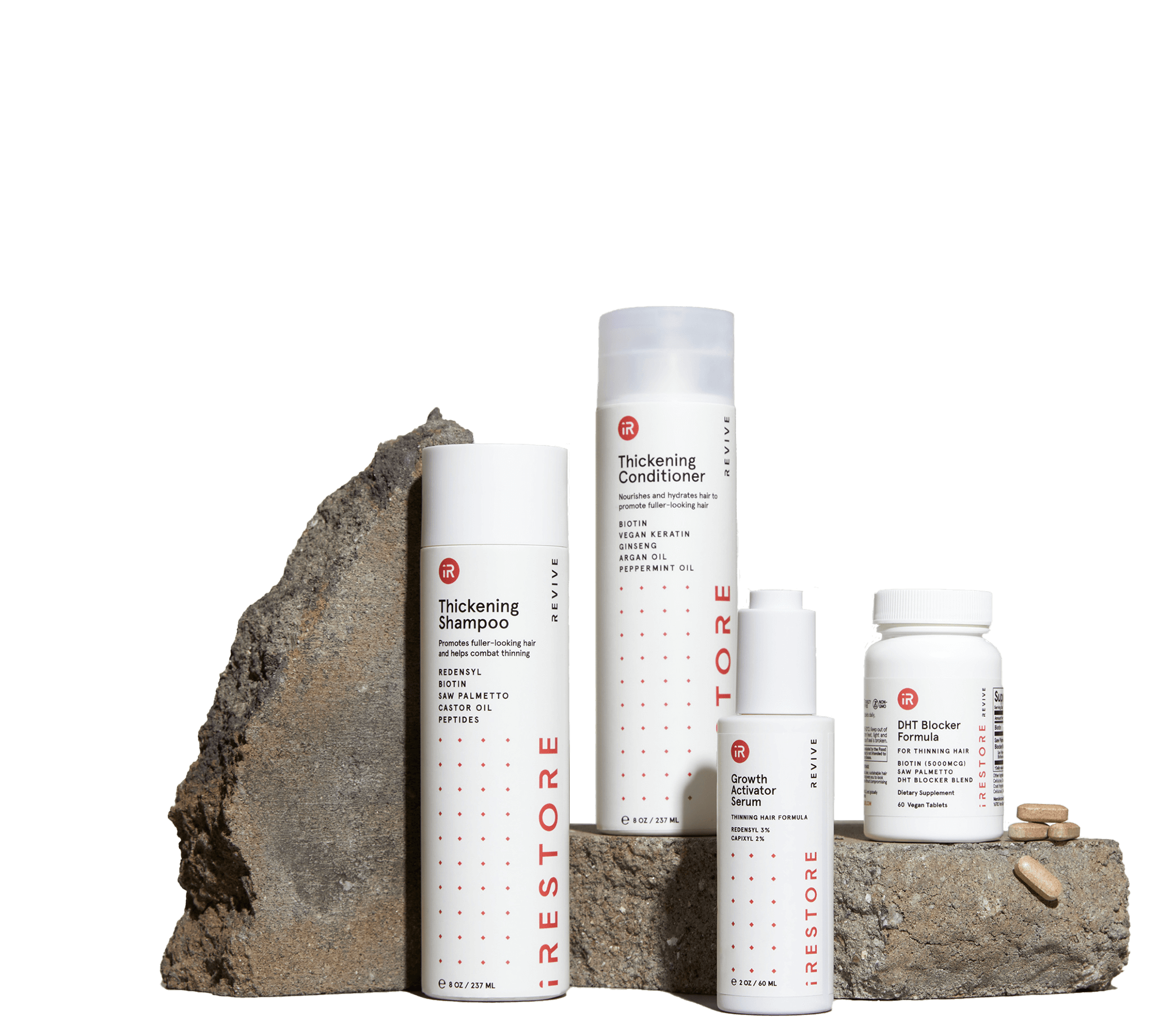 The iRESTORE Promise
Formulated with clean, plant-based ingredients and without all the bad stuff.