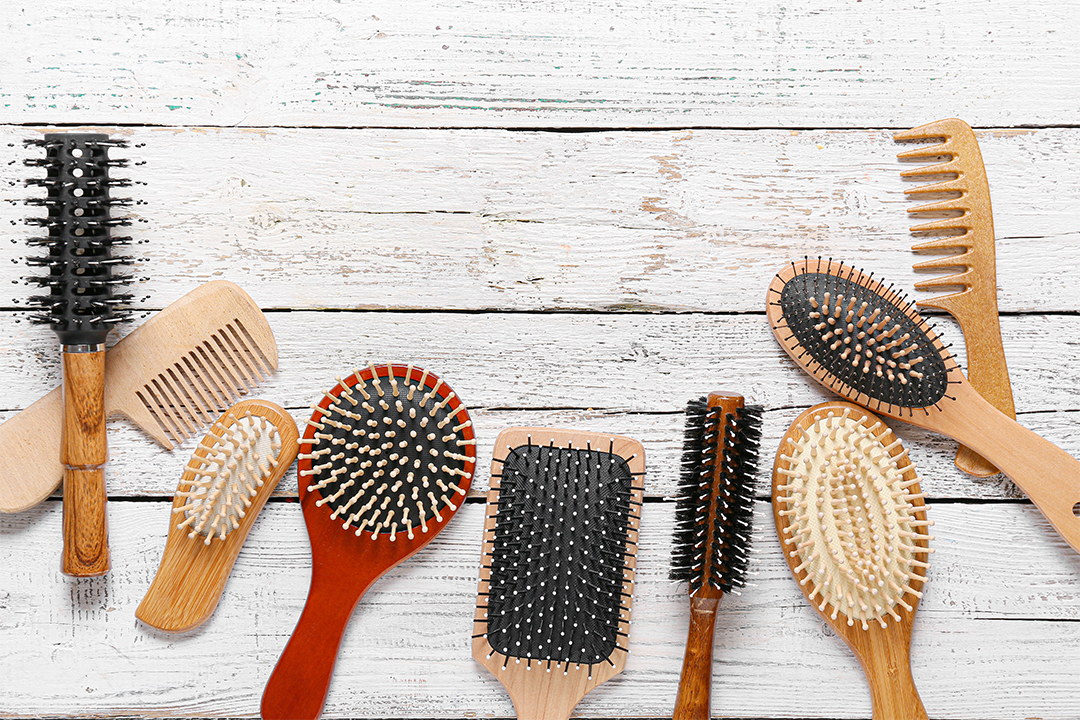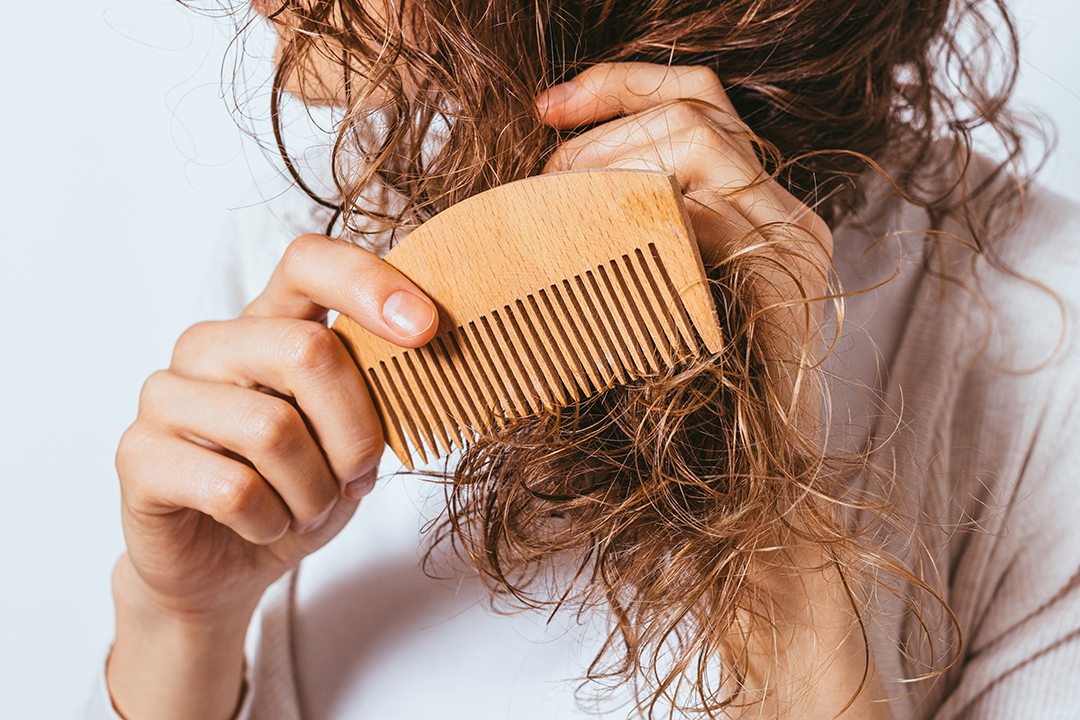 Finding the Right Brush or Comb
There are so many different brushes and combs that it could be challenging to know which one is right for you.
The right brush for curly, long hair will differ from the right brush for someone with fine or thin hair.
And some brushes like the round or vented kind are better for styling, while others, like a hair detangler brush, are better for reducing damage from brushing knotted hair. Using the right brush can also mean a more desirable appearance and a difference in your hair's overall health.
There hasn't been much evidence suggesting whether brushes or combs are more damaging. However, based on a Princeton study, using a brush or comb with more space between the bristles may lead to fewer tangles and tears. So, if you are looking for something less damaging, this may be the way to go.
It is also suggested that you should avoid metal combs or boar bristle brushes because the prongs can get too hot when styling with heat, leading to potentially burning the hair cuticle and scratching the scalp.
And, of course, trust your gut! We all have different hair, so your personal experiences are good to gauge if a particular brush or comb is right for you. Experiment and see how you feel when using them.
 If you find a brush/comb that you feel gets through your hair easier and is more gentle, this is a good indicator that the product is right for you.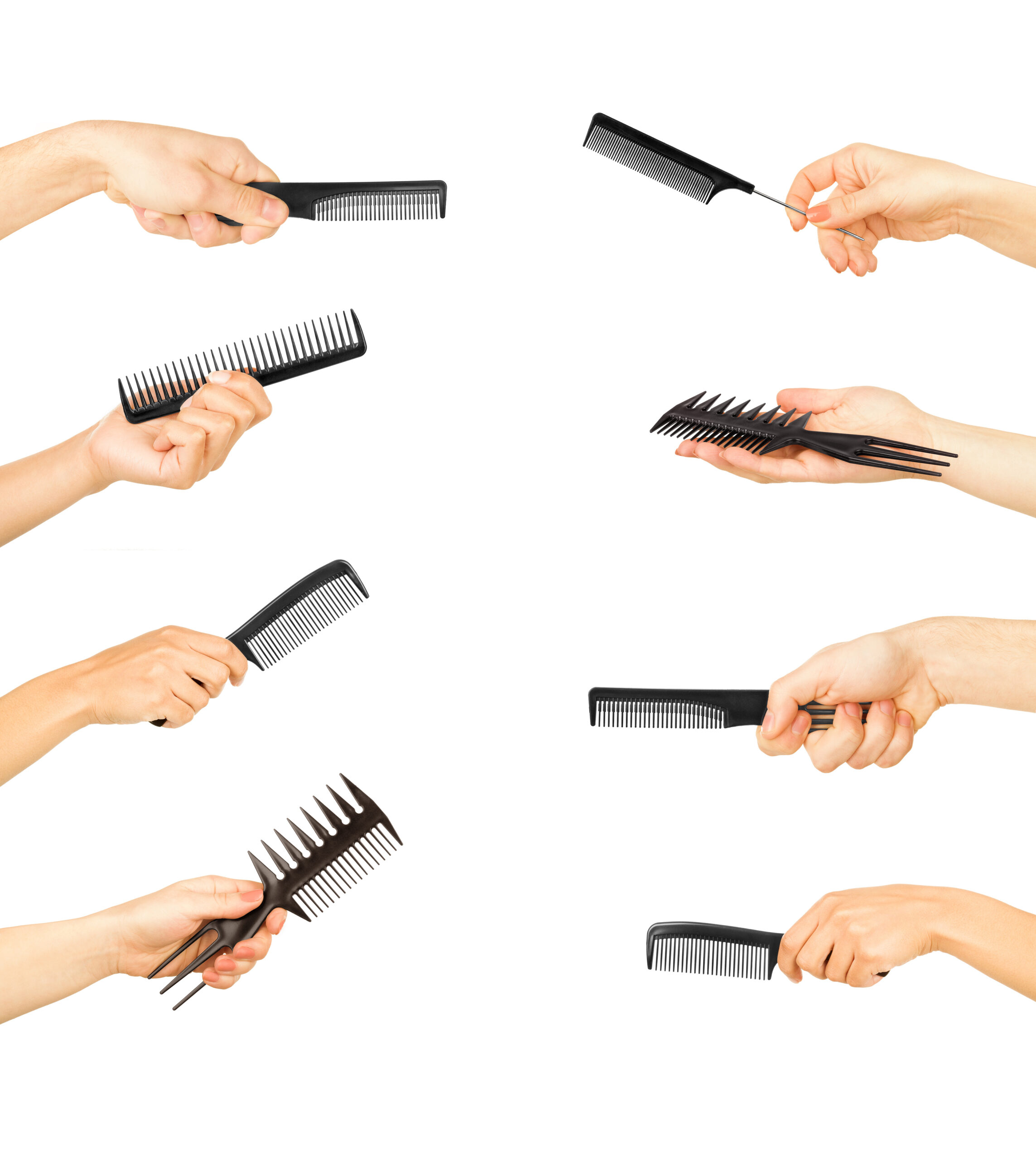 Healthy Brushing and Combing Tips
Brushing your hair has many benefits. It helps distribute oil from the scalp down the hair, stimulates the scalp, and massages the hair, leading to potential growth. It also helps to remove any loose hairs, which is natural for all of us.
Instead of yanking your hair like described earlier, be gentle with it and don't overwork it!
To avoid unnecessary breakage after washing, use a comb to remove tangles and always work out knots starting from the ends of your hair.
You'll also want to brush your hair gently from the ends up because brushing from top to bottom can make tangles worse, causing breakage and scratching your scalp. Using a detangling spray before brushing can also be beneficial.
And the strategies used to detangle hair are just as important as the brush or comb being used. Take it easy on your hair when styling to prevent damage, and if you have a knot in your hair, it may be better to detangle it with your fingers before working a brush or comb through it.
Shampooing and conditioning can also help with breakage when brushing and combing your hair. At iRestore, our Anti-Hair Loss Duo strengthens thinning hair, revitalizes hair follicles, and repairs damaged hair. Used along with our 3-In-1 Hair Growth Formula and Hair Gummy Vitamins, you'll be better prepared against hair loss, see an improvement in hair density, and provide nourishment to your hair with the vitamins and fatty acids your hair needs.
Oh, and don't forget to clean your hairbrush and don't brush your hair too much! Too many strokes a day can lead to split ends.
Lastly, if you're beginning to see unwanted hair thinning that isn't the cause of brushing and combing, explore our clinically proven and FDA-cleared low-level red light therapy methods to combat thinning with our iRestore Professional Essential devices.
All of our products will aid in strengthening your hair and helping it hold up better against the potential damage caused by brushing and combing. And all of our products have a money-back guarantee so, check us out and let us help you keep your hair at its optimal strength!