Let's be honest. Losing hair sucks.
The emotional impact and stress that a person goes through during hair loss can be devastating.
Feeling unconfident, embarrassed, or frustrated about looking older than your age?
You're not alone.
David DiMuzio, a successful singer and vocal coach on Youtube, has been in the same position as many other hair loss sufferers. Being only 31 and in the public eye, it was hard for David to come to grips with the condition of his hair – having experienced thinning hair and a receding hairline starting in his early 20's.
In 2014, David decided to undergo hair transplant – a surgical procedure that moves hair from one part of your head to fill in areas affected by hair loss. (Note: Surgeries can be VERY expensive – costing around $10,000 per treatment and requiring multiple visits over a year).
After his surgery, he wanted to find a drug-free hair growth treatment that worked in conjunction with his hair transplant.
Did you know? Hair transplants do not prevent further hair loss and transplanted hairs can fall off, which is why transplant surgeons would often recommend continuing using various hair loss products post-procedure – such as laser therapy – to maximize growth and maintain results.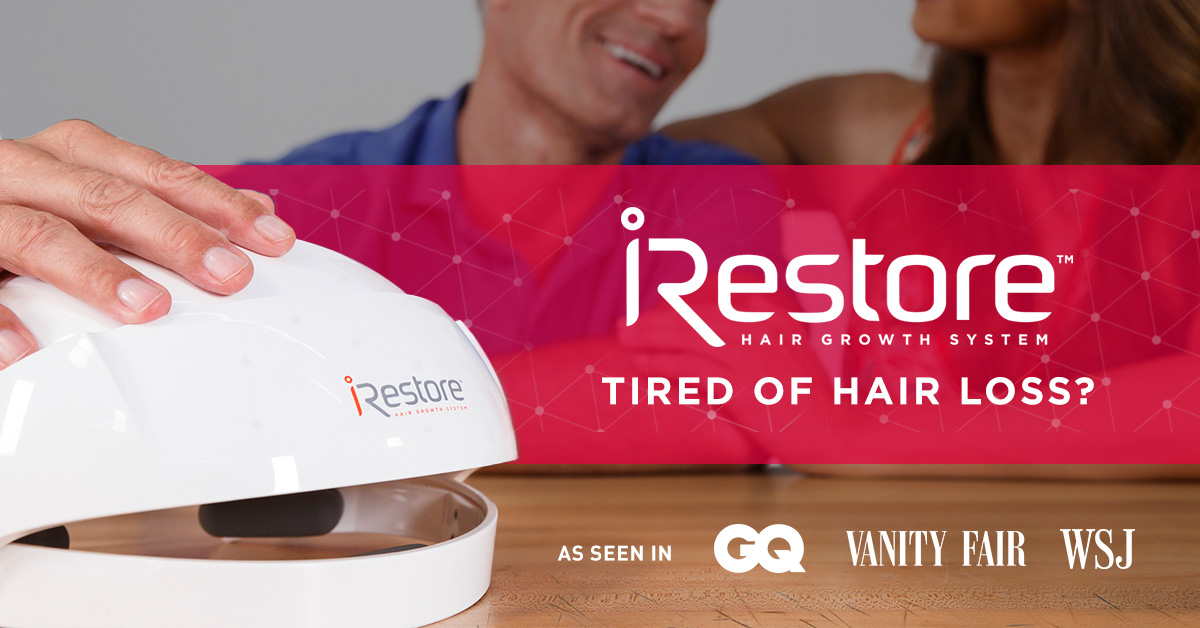 David spent countless hours and a lot of money searching for the best hair growth products such as minoxidil (or Rogaine), drugs like Propecia...but nothing gave him the results he was looking for.
Through his research, he stumbled upon the latest technology in hair growth solutions – low-level laser therapy (LLLT).
Imagine having 43% increase in hair growth in 4 months. Keep in mind that people generally experience better results with laser therapy after the 4-month mark with continued usage.
If you are wondering just how exactly does shining lights on your head help you grow hair – you're not alone. Let us explain.
What Is Low-Level Laser Therapy? And why Should You Care?
Low-level laser therapy (LLLT) reverses the process of hair thinning by feeding light energy to your hair follicles. Think of light energy like food and nutrients for your hair. It stimulates cell metabolism rate and increases energy production (in the form adenosine triphosphate, or ATP).
This biochemical process counteracts hair loss to extend the growth phase of the hair growth cycle, which reactivates dormant follicles and promotes hair growth.
Safe and drug-free. Those were among the main reasons why David decided LLLT was the best solution for him. Not many products on the market could boast the same benefits.
Below is a video from Dr. Adrian Larsen, an expert in laser and light therapy, that explains how LLLT works: