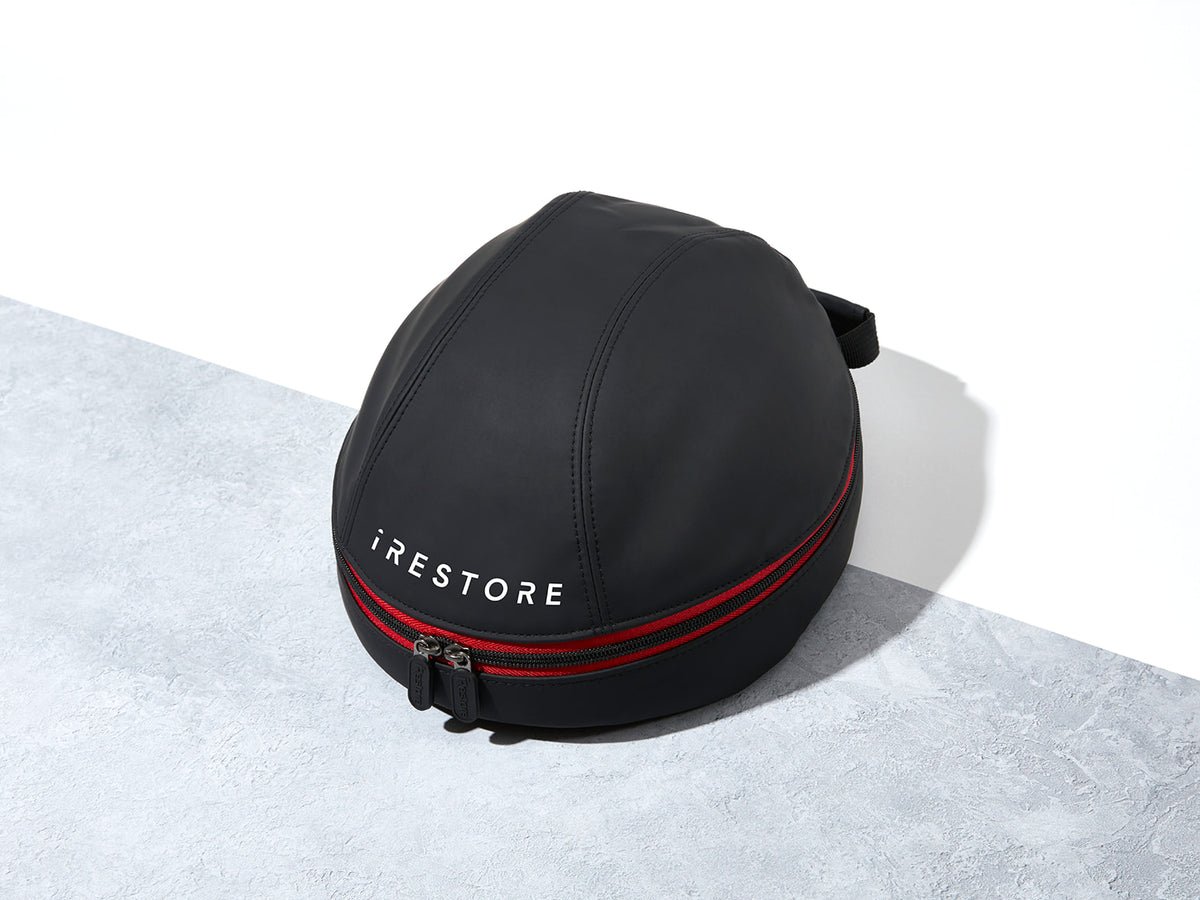 New
New
Professional Carrying Case
Save $20 with Pro Purchase
Professional Carrying Case
Save $20 with Pro Purchase
The perfect way to store and protect your iRESTORE Professional when it's not in use. Our Professional Carrying Case fits snugly to the Professional device and features a handle for easy transport around the house with the plug and battery back all in one place.
New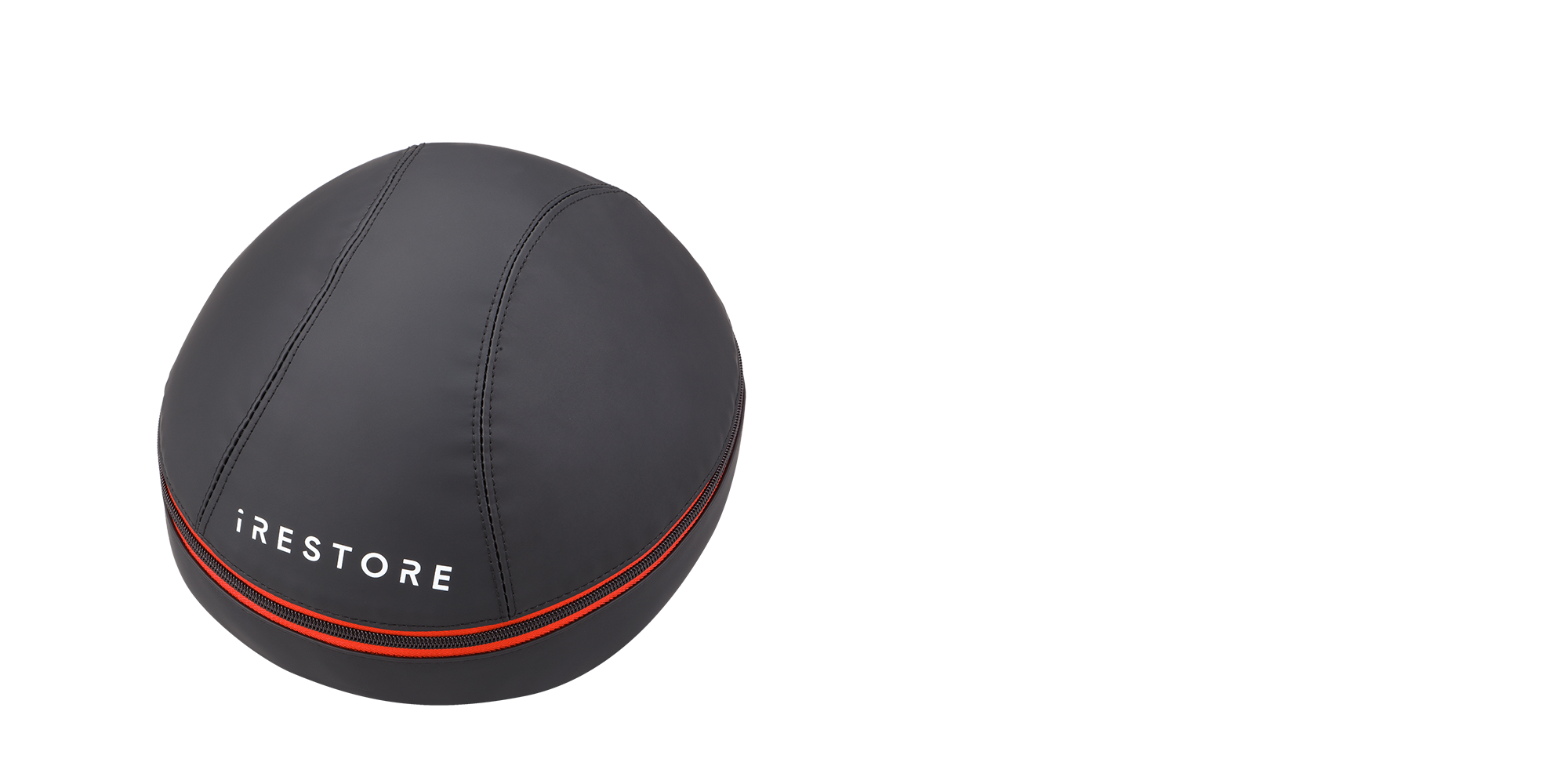 How To Use
Simply store the iRESTORE Professional, power adapter, controller and battery pack (sold separately) into the carrying case and zip it up. Easily carry the system throughout your house and protect it from dust!
Spot clean with a damp towel using gentle soap as needed. After cleaning, place the case in a cool, ventilated place to dry.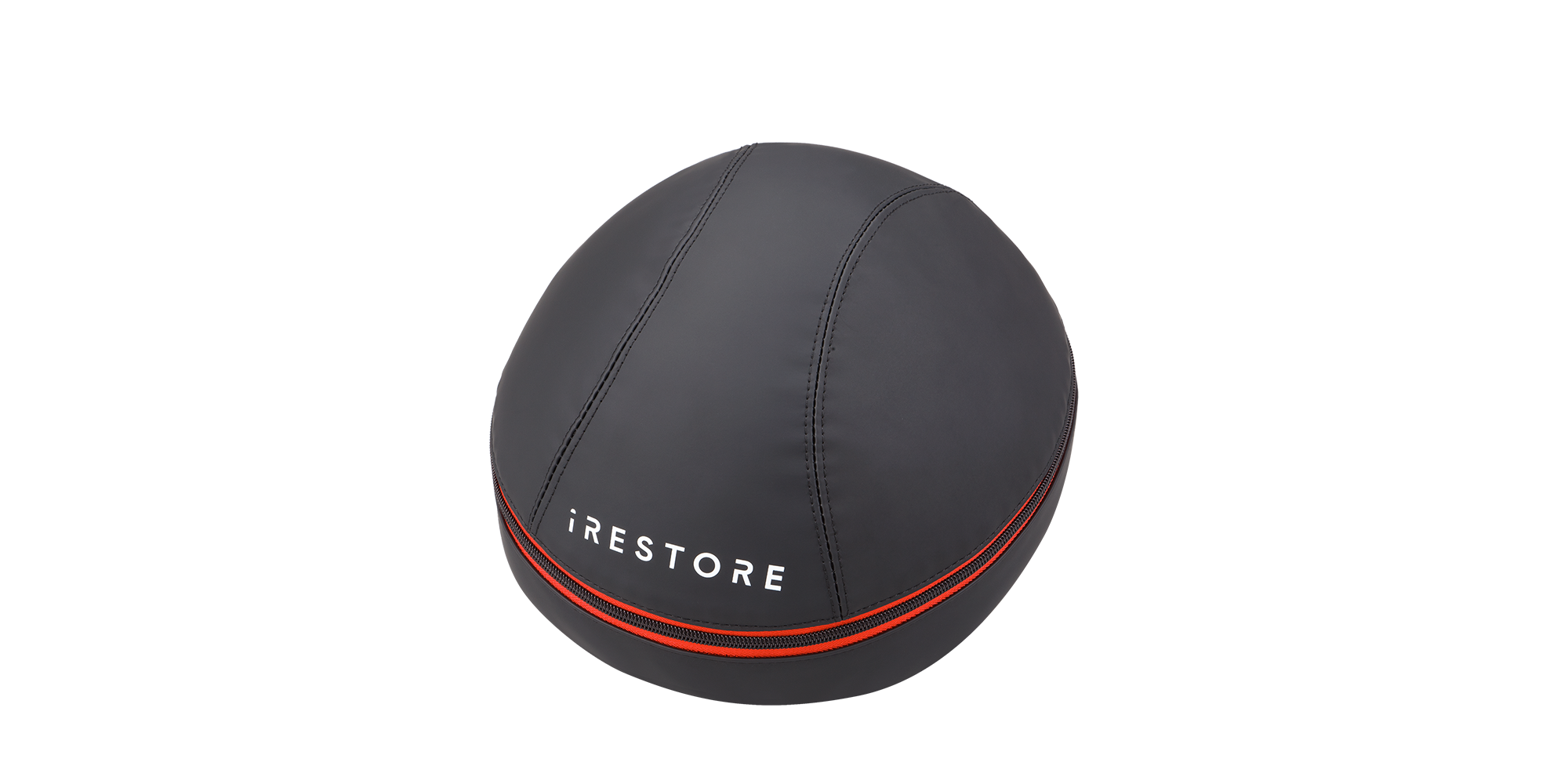 For The Curious
A soft carrying case elevates your experience with the iRESTORE Professional and allows for:
Protection from dust and other tiny particles – especially important as you are putting the device on your scalp and it's best to ensure it is always clean.
Easily carry from room-to-room in your house.
Fit the Professional device as well as it's accessories into the case for easy transport.
If you are traveling with the device, the carrying case is a perfect way to ensure added protection.
Certainly. However, the carrying case is made of a softer material, so we recommend taking extra caution to ensure your device is not damaged in transport. We do not recommend packing it in a check-in luggage or carry-on.