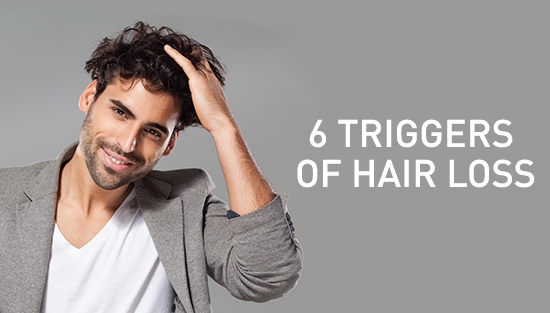 Millions of dollars are spent by consumers each year on hair to maintain, style and restore hair. Hair does not define who a person is, but it is an important aspect to us. It only makes sense that we invest in it, as it's our mane attraction.
Although hair loss in some form throughout your life is basically inevitable, there are certainly ways to prevent hair thinning or falling out. Determine what the culprit of your hair loss is, and make the necessary changes to improve the health of your hair.
Invest in a low-level laser device to halt excessive shedding and stimulate growth of thicker, healthier hair. The use of clinical-strength laser technology can help maintain hair in the long run and safely restore hair. There are many solutions that can temporarily fix the problem, but it is best to invest in one that can combat hair loss permanently.
THE KEY: Promote active hair loss over passive hair loss in your regular routine and activities.
The key is to be active about treating your hair loss situation. It is always best to be proactive when hair loss is initially noticed. That way, hair can be prevented from falling out or thinning sooner, and what's left can be maintained or improved. Tackling the problem as soon as possible could make all the difference.
THE BOTTOM LINE
No one wants to go through hair loss. Hair is a source of immense pride and confidence. Hair loss is common, so it's likely that those around you are suffering from it now or noticing signs. Here at iRestore we want to bring awareness to hair loss and help those who are suffering by empowering each other. Some see hair loss as a weakness, we see it as an opportunity for you to be the the best version of yourselves.
From our medical-grade laser devices to our hair care line products such as our shampoo, supplements, serum, and gummy vitamins, we provide safe and hassle-free solutions for hair growth and restoration. Share your story with us, help a friend, or learn more about possible solutions––whatever it is, we are always here to help.