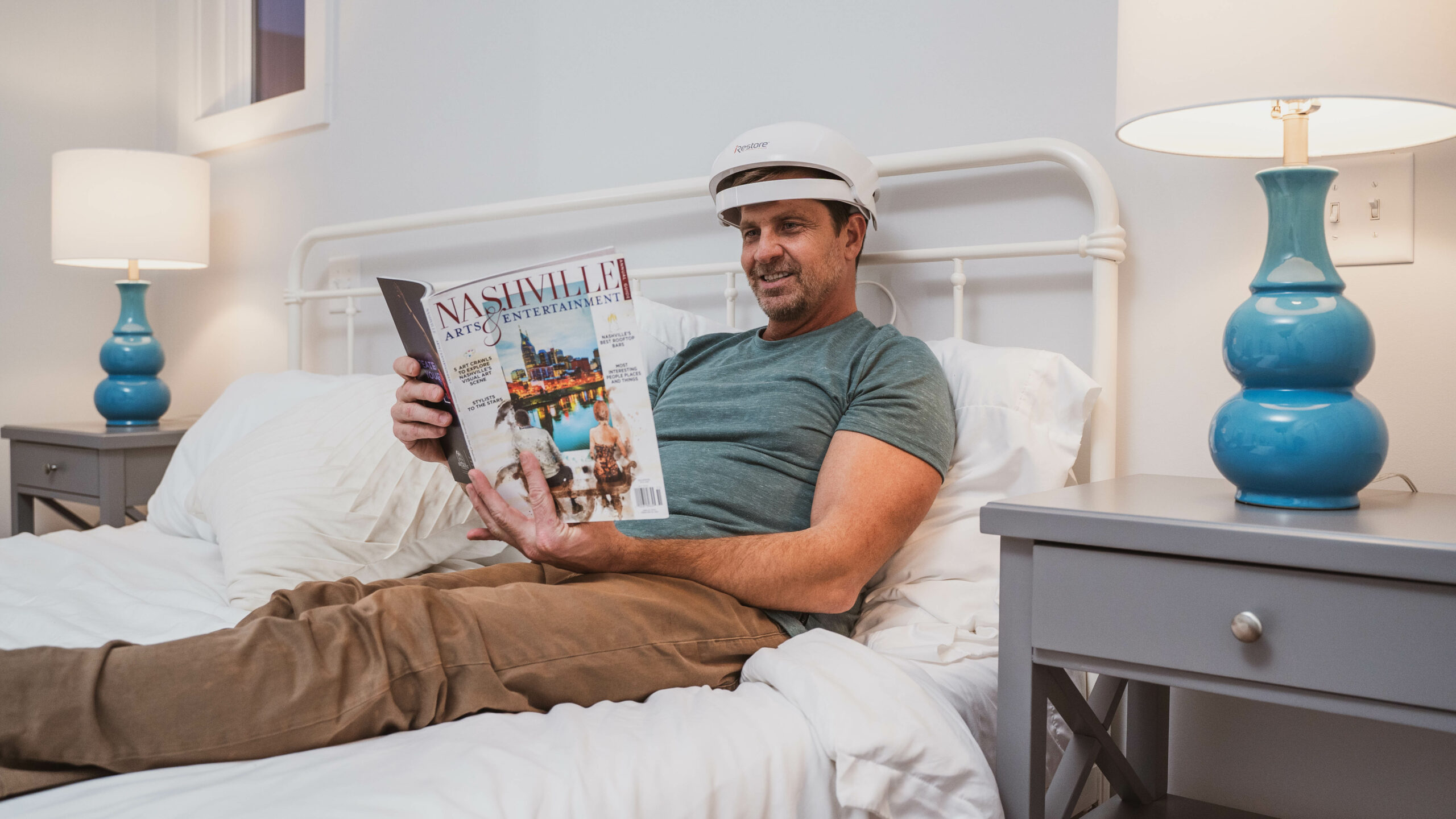 Success Stories
The proof is in the pudding! We have helped thousands of people overcome hair loss and gain back their confidence. Our website is full of success stories and before and after photos of real users with real hair growth.
Both men and women have seen a significant difference in hair regrowth and thinning with our products when used consistently. All it requires is 25 minutes of your time every other day, and you'll wonder why you didn't invest in iRestore before!
Not to mention, iRestore is the top-rated laser device on Amazon, with over 1,500 reviews! Come on, this is the juggernaut Amazon we're talking about here...that's got to stand for something!
Trust the Testimonials
One thing we love at iRestore is a good testimonial! Especially from an individual who is trusted with a loyal following.
Nutrition and health coach Darnell Cox reviews countless skincare and wellness products and vouches for our iRestore Professional for growing your hair using red light therapy. She breaks down in an Instagram post how iRestore really does work!
To truly test our product, Darnell used our Pro and placed a piece of gauze over a section of her hair on one side to cover it from the laser. Four months later, she could noticeably see the difference on the side she did not place the gauze quoting there were "so many new baby hairs that were growing in!"
Cox notes that it's effective, FDA-cleared and that if you don't see results within a year, we guarantee your money back. Her words verbatim.... Game. Changer!
FDA-Cleared and Clinically Proven
Our iRestore Pro and Essential are safe and low-risk. We use both LEDs and lasers and are FDA-cleared and clinically proven to be effective in hair regrowth. Our Pro device has 282 medical-grade lasers and LEDs. What does this mean, you ask? Well in layman's terms...those other products have nothing on us! We are unlike any other laser therapy device on the market because we offer a more comprehensive delivery of light technology.
And studies have proven that subjects who used laser therapy treatment saw an improvement in overall hair regrowth, along with thicker and shinier hair compared to those who did not.
We use a helmet design that not only gets the top of the scalp but also gets the back and sides, resulting in enhanced results.
 Pair our Pro or Essential with our anti-hair loss duo, and our tasty hair gummy vitamins for a complete package of answers for your hair growth! We want to be your go-to for all of your hair needs, and our goal is for you to trust our brand!
Our Commitment
After reading this, you should feel more confident in taking the next step in your hair regrowth journey with iRestore by your side. We are committed to being a part of your everyday hair routine, and YOU could be our next success story!
We want you to feel confident with your purchase, which is why all of our products offer a money-back guarantee. Our products are also tested to ensure we meet the highest industry standards for safety and performance.
So, just do it! We'd love to welcome you to our iRestore family and, once you're a part of it, we're sure you'll never look back.